Two diseased laurel oak trees on either side of the Fine Arts Center on the Summerville Campus will be removed Oct. 9 and 10. The potential of falling limbs and debris from the declining trees poses a serious danger to pedestrians in the vicinity, as well as to the buildings.
A laurel oak between the Fine Arts Center and the Maxwell Theatre will be removed on Wednesday, Oct. 9, and an oak on the Rains Hall side will be removed Thursday, Oct. 10. The work coincides with Fall Pause to minimize the inconvenience for students, faculty and staff who frequent the area.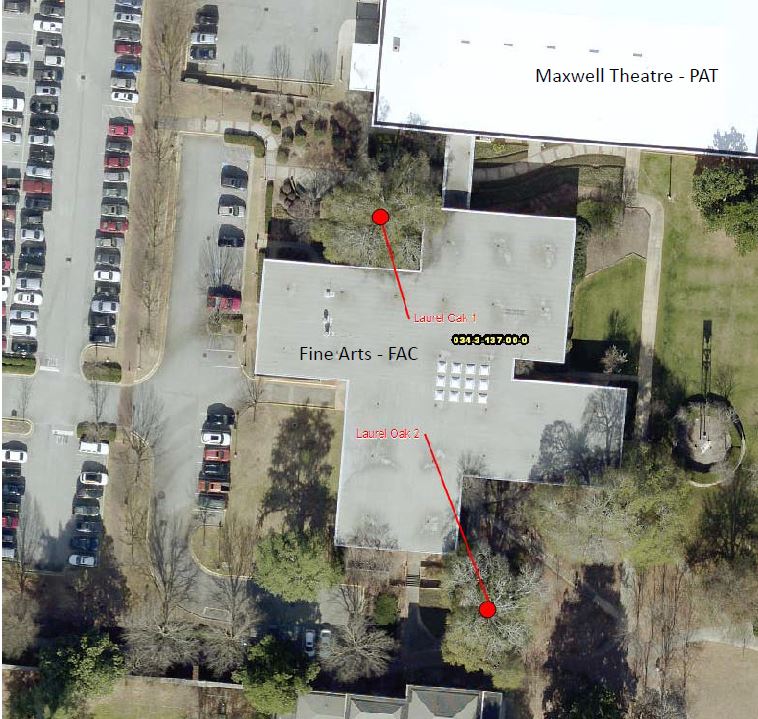 If you have questions about this process, please contact landscape architect Scott Davis, manager of Landscaping and Grounds, at 706-721-3661, or James Grigg, director of university Facilities at 706-721-0558.
For the latest updates on parking, construction and other work happening on campus, please bookmark the Pardon Our Progress page in Jagwire.