The School of Computer and Cyber Sciences is thrilled to announce that two more faculty will be joining us in the new academic year. Dr. Gokila Dorai and Dr. Edward Tremel will be starting as assistant professors at Augusta University in the fall 2020 semester.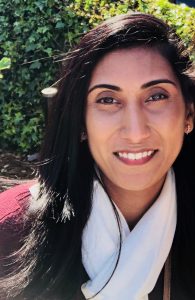 Dr. Gokila Dorai received her PhD in computer science from Florida State University in December 2019. Dorai also earned a master of science in computer science from Florida State University in 2016, and a bachelor of engineering in computer science and engineering from Anna University, India, in 2007.
Dorai's research is in the field of digital forensics tool development for mobile and Internet-of-Things devices using machine learning and AI. She collaborated with several organizations in her research endeavors, including the National Institute of Justice. In the past, she has also worked as a software engineer at Wipro Technologies and Cognizant Technology Solutions in India.
Dorai has won several awards and scholarships, and in 2019 she was invited as a speaker at both the Grace Hopper Celebration Conference and the Techno Security and Digital Forensics Conference. Dorai was also recognized by Florida State University's Center for the Advancement in Teaching for her outstanding teaching and care for students.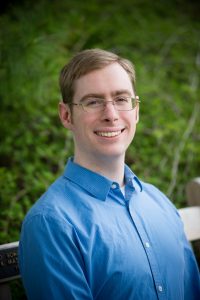 Dr. Edward Tremel comes to Augusta from Cornell University, where he earned his PhD in computer science in 2020. Tremel also earned his bachelor os science in computer science from Brown University in 2013, with an honors thesis.
Tremel's research interests include fault-tolerant distributed systems, applications on remote direct memory access networks, Internet-of-Things systems, and data privacy and security in distributed systems. While completing his doctorate at Cornell, he also served as an instructor teaching a course on operating systems and operating systems practicum. He also worked as a research intern for three summers at Microsoft Research in Cambridge, UK, and Microsoft Corp. in Redmond, Washington.
Tremel won several scholarships and awards, including an NSF student travel grant. His recent work has been published in such prestigious venues as the IEEE International Conference on Dependable Systems and Networks and the ACM Transactions on Computer Systems.
"We enthusiastically welcome Dr. Dorai and Dr. Tremel! Their expertise strengthens our school's research in several areas, including digital forensics, dependable distributed systems, cybersecurity, and Internet of Things," says School of Computer and Cyber Sciences Dean, Dr. Alex Schwarzmann. "The school has gained substantial momentum in the last two years in research and education, and with our growing size and visibility, we expect to attract more excellent faculty."
The School of Computer and Cyber Sciences anticipates the continued growth of its faculty as Schwarzmann's "Thirty in Three" recruitment plan continues this academic year. Interested in learning more about our "Thirty in Three" recruitment plan? The latest issue of Cyber Augusta breaks down the reason why this plan is so vital to the school's growth.