Plans are to replace them on Georgia Arbor Day
Two trees located at Augusta University along Walton Way will be removed today due to disease. Tree borers and ambrosia beetles have attacked the deodar cedars, posing a significant threat to other trees on the historic Summerville Campus.
"We hate to lose these two trees, but severely damaged or dying trees are a safety hazard because they could drop limbs or fall or create collateral damage to healthy trees," said Scott Davis, manager of Landscaping and Grounds at Augusta University.
"Standard procedure is to remove any infected wood from site and preventively treat others," according to a report from Tyler Mailhot, an ISA-certified (International Society of Arboriculture) arborist with Arbor Equity Inc. The full-service, preservation-based tree, shrub and turf treatment company in Covington, Georgia, recently conducted a professional inspection of the deodar cedars.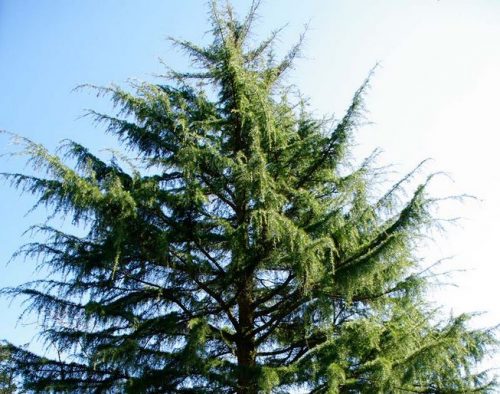 "We are taking preventive steps to insure the health and longevity of the remaining deodar cedars," Mailhot said in a letter to university officials. Those steps include performing deep root fertilization to ensure that none of the neighboring trees are under any stress, as well as applying a preventive borer treatment to minimize insect activity.
The larger of the two trees is near the corner of Walton Way and Arsenal Avenue. "We have been monitoring the tree for months, and over the last few weeks it has significantly declined," said James Grigg, Facilities director. "Given its location, if it falls it could end up in Walton Way or on the History Walk; so there is a significant risk to not addressing it."
The smaller of the two deodar cedars is between the Guard House and Galloway Hall. "It is declining and has a beetle infestation that could spread into other trees if we do not remove it," Grigg said.
Hot weather increases the stress on these trees, according to the U.S. Forest Service, so it is important to remove them now.
Davis and Grigg are already planning to replace the trees during the university's next Georgia Arbor Day activities in February.