Dr. Norman Thomson has been named medical director of Care Facilitation for AU Health, effective July 1.  In this new role, Thomson will provide medical oversight of care management services as physician leader for the following departments: care facilitation, care coordination, resource, social work, clinical documentation and capacity management. He will work to improve physician documentation and demonstrate its importance to the success of the business side of care at AU Health.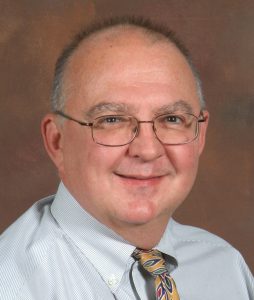 Thomson, an associate professor and section chief in the Department of General Radiology since 2011, has more than 30 years of experience in health care practice and leadership. An expert in informatics and diagnostics, Thomson has proven leadership in performance improvement, most notably as the physician leader for the selection, implementation and maintenance of the first Picture Archiving and Communication System at Memorial Medical Center in Savannah. Likewise, he was co-chair of the PACS implementation team at AU Health, and plays a significant role in how PACS is incorporated into the electronic health record.   These integrated, leanly designed systems enable imaging teams to supervise, interpret, and effectively share complex, digital imaging exams more efficiently with providers and patients both in-house and in satellite locations.
Through his experiences as chairman of the American College of Radiology Hospital Outpatient Payment System Committee and as a member of the Centers for Medicare and Medicaid Services Advisory Panel for Hospital Outpatient Payment, Thomson has gained a deep understanding of CMS regulations and reimbursement policies and the impacts these guidelines have on both hospital economics and patient care.  The ACR Hospital Outpatient Payment System Committee works closely with CMS staff and leadership to improve rules and regulations impacting imaging providers and the patients they serve.
Thomson is a former President of the Georgia Radiological Society, and directed Body Imaging at Savannah's Memorial Health University Medical Center for 15 years before joining the Medical College of Georgia faculty in 2011. The 1982 graduate of the University of Cincinnati College of Medicine has an MBA from Mercer University's Stetson School of Business.