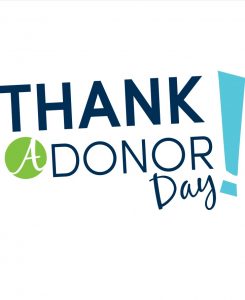 The Office of Advancement hosted Thank a Donor Day on Thursday, Nov. 3, at the Education Commons Patio on the Health Sciences Campus and at the JSAC Patio on the Summerville Campus.
Thank a Donor Day is designed to help create a culture of philanthropy among the students. The event helps educate students about the importance of private giving and highlights the difference it makes to their educational experiences.
Thank a Donor Day also helps emphasize the importance of thanking donors for their generosity.