There are a lot of avenues Augusta University students can take to be part of research projects. Some of them are at the undergraduate level, while other programs are designed for graduate students.
One route grad students can take, regardless of their major, is the Institute of Public and Preventive Health Summer Scholars Program, an eight-week paid internship that gives hands-on experience and immersion in a public health research setting.
Biplab Datta, PhD, assistant professor the Medical College of Georgia and one of the mentors for the program, welcomes students from across different disciplines to apply to the program.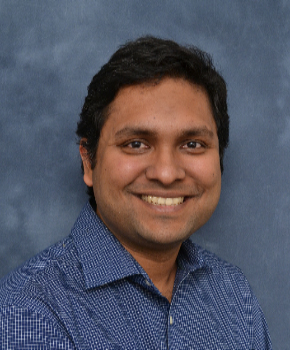 "I love to work with people from different disciplines and different backgrounds to know about their perspectives," said Datta. "That helps me to get a comprehensive picture of the problem that we are trying to solve."
He said even the Centers for Disease Control and Prevention, where he worked prior to joining Augusta University, has people from diverse backgrounds working on a team to provide better understanding of critical public health issues.
Ashwini Tiwari, PhD, assistant professor in the Medical College of Georgia, is also involved in the Summer Scholars Program and is a big advocate of interdisciplinary work throughout campus.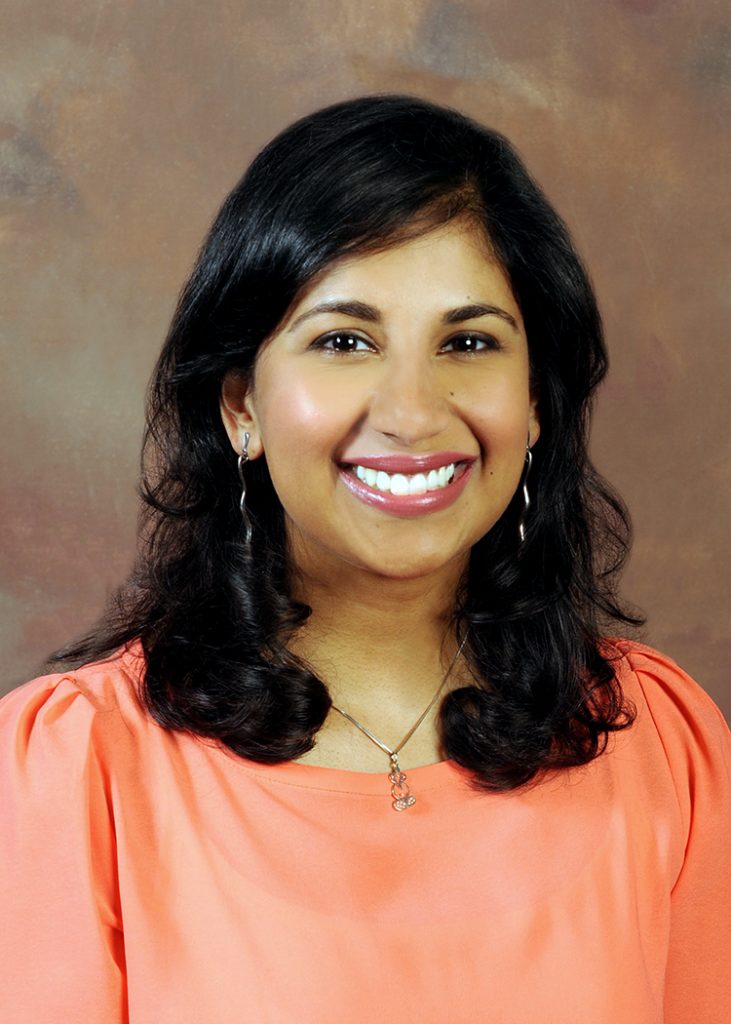 "With having students who are this bright and coming in with a different perspective, it encourages us to look outside the box in what we're doing, and we can holistically approach a problem," said Tiwari.
Two recent participants are Havilah Ravula and Elinita Pollard. Both are in the Master of Science in Psychology program and brought perspectives Datta was hoping to see.
"I saw Dr. Datta's research focused on health disparities, which I'm really interested in. I knew, when I got into the program, I didn't want to do clinical psychology, and I would want to go a research route; I thought it would be beneficial to me," said Pollard.
"The project I was involved in was research on marital disruption in Indian women's health and following tobacco use, which is kind of a social issue over there," said Ravula. "So that attracted me because I felt like it was really personal to me."
Ravula also said this has been a "wild" journey. She didn't expect to be involved with research projects this early in her career but found it to be very rewarding. Not just that, some of her work has also been published, which is also very rewarding.
"It's been quite an honor to have my name on publications, and I hope to be able to continue that further. It's also been great to send back some of the publications to my family, especially back in India, and be like 'This is work I did and I helped with that's related to my homeland,'" said Ravula.  
Not only do the summer interns help in research, but they can also bolster their own resume by the work they do. It can give students more self-esteem as they look toward their post-education careers, Pollard said.
"It really boosted my confidence. Now that I've had my internship at IPPH, I've also interned at the Georgia Cancer Center. The more I get experience, the more I'm competent in my abilities," said Pollard.
Datta was impressed with Ravula's and Pollard's work. Not only were they willing to learn, but they were also willing to let him learn from them since their backgrounds are vastly different. They also had some of their work published, which is a feather in their caps.
"They did really well in the sense that we submitted two manuscripts from their work and both of them got published. As master's students, having two published papers at this stage of their career is really a great achievement," said Datta.