Tyler Cook and Sawyer Branham, vocal performance majors at Georgia Regents University, have been selected to compete in the National Association of Teachers of Singing (NATS) National Student Auditions. This event will be held July 7 at the University of North Carolina at Greensboro.
NATS is the largest professional association of teachers of singing in the world and, according to Tonya Currier, Director of the GRU American Opera and Musical Theatre Institute, the national competition will  allow the students to receive feedback from judges and compete for $30,000 in prizes.
"I am proud of how hard these students have worked to get to this level, "said Currier. "Their work ethic and professionalism speak highly of how focus they are and I know they will represent our university well."
After placing in the NATS South Eastern Regionals in March, Cook and Branham competed in the organization's YouTube round and were then selected to sing at the upcoming national convention.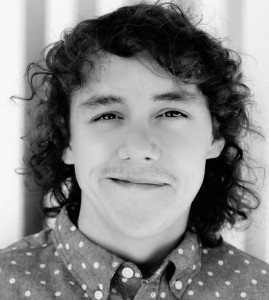 When asked how they feel about representing the university on a national level, both students say they are excited and honored to have the opportunity. In fact, Cook says he always wanted to be a performer and being chosen for this competition gives him even more confidence to pursue his dream.
"I have always wanted to have a career in the performing arts and I have grown so much as a performer since working with my GRU vocal coach Patti Myers and Tonya Currier," said Cook. "With me participating in this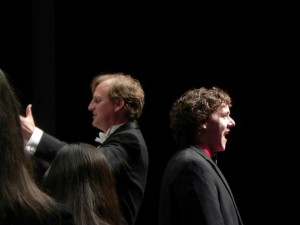 competition and also taking what I have learned at GRU, I feel more confident in pursuing my dreams in music."
Branham, the winner of GRU's 2015 Augusta Opera Award, says she was shocked when she received her invitation to compete at the national convention.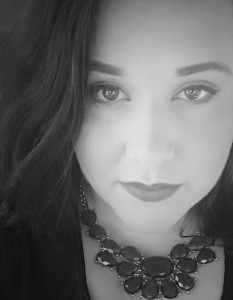 "Each round has been very competitive and I was so excited when I got the news that I had been selected for the national competition," said Branham. "Although it is going to be tough, I feel attending this convention is such a great opportunity to see how well I stack up against the competition and meet others who share my passion for music."
Although they are students, Branham and Cook are already making a name for themselves in the arts community through their highly-acclaimed performances in local theatre productions such as Sweeny Todd and HAIR. Next year, both singers will be featured in lead roles in the GRU Theatre production of Mozart's The Marriage of Figaro.
Click here to view Tyler Cook singing "Something's Coming" from West Side Story and click here to see Sawyer Branham perform "I Can't Say No" from Oklahoma.
Founded in 1944, NATS is the largest professional association of teachers of singing in the world with more than 7,000 members in the United States, Canada and nearly 30 other countries. Its mission is to encourage the highest standards of vocal art and ethical principles in the teaching of singing, and to promote vocal education and research on all levers for the enrichment of the general public and the professional advancement of the talented. NATS offers workshops, internships, master classes and conferences on chapter and national levels. Students of NATS members gain access to audition opportunities and the chance to compete on the national level among some of the best in their division.