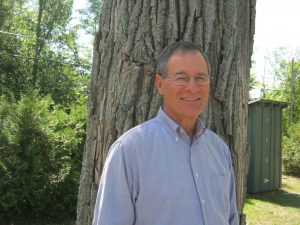 Join some of the leading minds in education in exploring topics impacting today's educational system during the College of Education's annual Dean's Lecture Series. This free program kicks off at 5 p.m. Oct. 27 in Jaguar Student Activities Center Coffeehouse on the Summerville Campus with a presentation from Dr. Carl Glickman, president of the Institute for Schools, Education, and Democracy and Professor Emeritus of Education at The University of Georgia.
In his talk titled "Why Are We Sitting Here? Leadership, Student Engagement, and Academic Achievement in Tumultuous Time," Glickman will explain why some students succeed in public schools while others fall prey to the achievement gap.
Glickman is an award-winning educator and co-founder of the Georgia League of Professional Schools, a nationally validated network of high-functioning public schools dedicated to the principles of democratic education. Additionally, he is a notable author known for his highly acclaimed works Leadership for Learning and Holding Sacred Ground: Essays on Leadership, Courage, and Endurance in our Schools.
This program will also feature remarks by Dr. Jill Perry, executive director of the Carnegie Project on the Education Doctorate, an organization providing a critical examination of the doctorate in education (EdD) through dialog, experimentation, critical feedback and evaluation.
For more information about the Dean's Lecture Series, contact the College of Education at 706-737-1499.