One hundred years ago, African-American director Oscar Micheaux released a powerful, silent film called, "Within Our Gates."
It is a story about an African-American woman named Sylvia Landry who is trying to raise money in Boston to support a school for the children of sharecroppers in the South.
The 1920 silent movie, which is believed to be the oldest surviving film by an African-American director, takes a sharp look at race relations in America more than 100 years ago, according to Wycliffe Gordon, the director of jazz studies at Augusta University.
"This silent movie was Oscar Michaeux's response to D.W. Griffith's film, 'Birth of a Nation,'" Gordon explained. "In 'Birth of a Nation,' that film portrayed African-Americans as less than human and almost celebrated the rise of the Ku Klux Klan."
"Within Our Gates" confronts those views by addressing racism and the violence of Jim Crow, but also depicts African-Americans' quest to simply be treated as humans, Gordon said.
"I always knew about the film, but I got commissioned a few years ago to write a score to accompany the movie," Gordon said, adding that his original score, "Within These Gates of Mine," premiered in New York City in 2011. "Once I started watching the film, I realized it addresses a lot of myths about African- Americans. And it talks about race issues that existed back then, and even though it's different now, some of those same issues still exist."
In honor of Black History Month, Gordon and the AU Jazz Ensemble will be performing live his original score, "Within These Gates of Mine," alongside the silent film, "Within Our Gates," on Friday, Feb. 21, at the Maxwell Theatre on the Summerville Campus of Augusta University.
"This is actually my second score for one of Oscar Micheaux's films," Gordon said, explaining that he also composed an original score for Micheaux's classic 1925 silent film, "Body and Soul."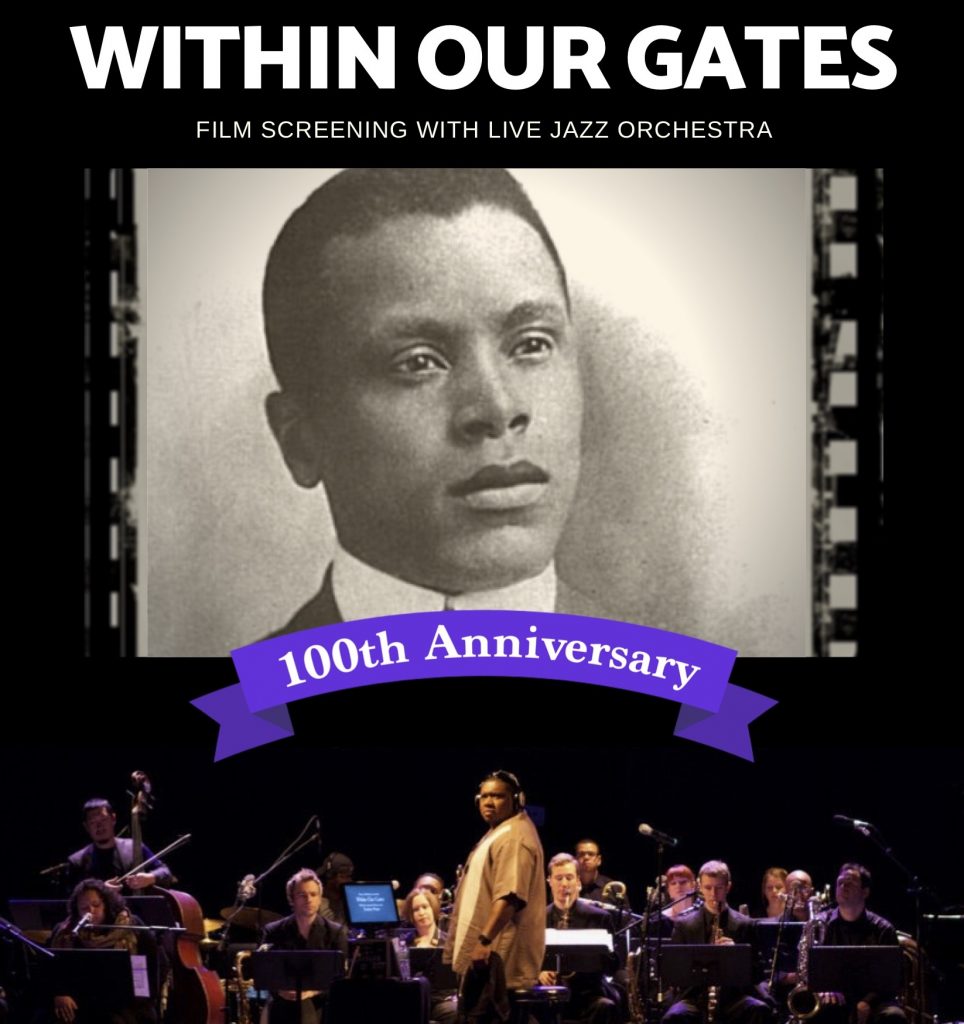 In "Body and Soul," actor Paul Robeson portrays a fugitive posing as a preacher in rural Georgia under the alias, "Reverend Jenkins." But "Reverend Jenkins" is clearly no saint, and freely drinks, gambles and blackmails local residents in the film.
Micheaux's unflattering and controversial depiction of a clergyman resulted in calls for censorship back in 1925.
"That first commission was from Jazz at Lincoln Center," Gordon said. "They were going to show the film, 'Body and Soul,' to honor and celebrate Paul Robeson, because he made his debut as an actor in that film. So, when they called me to do the score, I said, 'Oh man. Wow. What a great opportunity.' Because, of course, growing up in the South and in the church, I could relate to a lot of aspects in the film."
Gordon received rave reviews regarding his live performance with the Lincoln Center Jazz Orchestra.
"Wycliffe Gordon captures the ethos of the movie brilliantly, delving deep into his Georgia upbringing and infusing the score with hymns, work songs, and the timbres of early-to-modern jazz," wrote David Adler of All About Jazz.
A few years later, Gordon performed "Body and Soul" at the Savannah Music Festival in the Lucas Theatre for the Arts.
"Someone asked me, 'Have you seen the film, 'Within Our Gates?" I told him, 'I haven't really seen that film, but I know about it,'" Gordon said. "And he asked, 'What do you think about writing a score for that?'"
Gordon never forgot that discussion.
So, when the nonprofit organization, Jazzmobile, called a few years later and asked if he had any projects in mind, Gordon suggested writing a score for "Within Our Gates."
Tickets for the 1920 silent film, "Within Our Gates," with original score by Wycliffe Gordon are $15 for the general public. AU & EGSC students, faculty and staff are admitted free with a valid JagCard. Free admission is also available for K-12 students at the door.
As a result, "Within These Gates of Mine" was premiered with a live jazz orchestra at Columbia University in 2011 and again at Symphony Space in New York City in 2013.
"It's only been performed a few times, so I'm excited to bring it to Augusta University," Gordon said. "I feel it is particularly important because it's the 100th anniversary of the film being released and I wanted to do this during Black History Month because of the message about race relations in the film. I think it's an important message and I believe people will really enjoy the show."