Augusta University's Office of Diversity and Inclusion offers Safe Zone Training for all students and employees.
The interactive, online training was designed to develop, enhance and maintain culturally competent and supportive environments on Augusta University's campuses for individuals who identify as LGBTQ+, as well as heterosexual, cisgender individuals who care about diversity, equity and inclusion.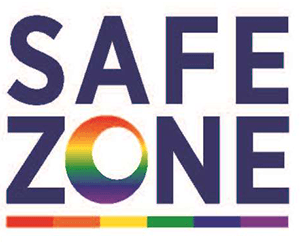 "Safe Zone establishes an identifiable network of individuals who can provide support, information and a safe place for LGBTQ+ persons within the campus community," said Dr. Lindsey West, deputy chief diversity officer.
"This particular Safe Zone training format is designed with informational content and activities to clarify language and terminology, to move participants forward in understanding experiences related to identity in general, and LGBTQ+ identities, specifically, and to address issues related to stereotypes and privilege."
The course is divided into three modules: Language, Identity, and Stereotypes of Privilege. Participants should expect to spend one hour completing the training. At the end of the training, participants will receive a certificate of completion.
How to register for training:
To access this course, log in to Workforce Learn Online. Once at the training site, enter your Augusta University credentials. 
Your user ID is the first part of your university email address. So if your email address is jsmith@augusta.edu, then user ID is jsmith.
Contact Dr. Lindsey West for more information.
Learn more about the Office of Diversity and Inclusion.