Two residents training in radiology and radiation oncology at the Medical College of Georgia at Augusta University and Augusta University Health have been elected to leadership positions in the American College of Radiology.
Dr. Robert Mackey, from the Department of Radiology and Imaging, will serve on the college's Resident and Fellow Section Executive Committee as the education liaison, and Dr. Bryan Rabatic, from the Department of Radiation Oncology, has been elected as the committee's radiation oncology representative.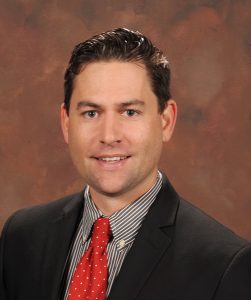 In his role, Mackey, a 2011 graduate of St. Matthew's University School of Medicine in the Cayman Islands, will be charged with engaging with the ACR's Commission on Education to provide input from residents and fellows on the development of new educational programs and services and feedback on existing efforts. He will also help promote ACR programs like the Radiology Leadership Institute, which teaches business and leadership skills, and the ACR Education Center, an online repository combining faculty lectures and one-on-one interaction that offers self-paced training for residents, fellows and practicing physicians.
A fifth-year resident training in diagnostic radiology, Mackey has also served on the ACR's Hospital Outpatient Prospective Payment System, State Government Relations and Resident-Fellow Section Economics Advisory Committees. He has served on the board of the college's political action committee since 2015. He is a member of the Radiological Society of North America, the Radiology Leadership Institute and the American Medical Association.
In addition to his medical degree, Mackey earned an MBA in Healthcare Management from Davenport University in Grand Rapids, Michigan.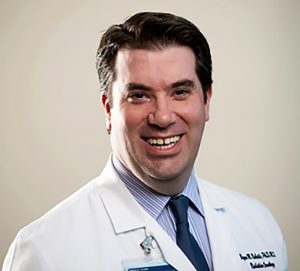 Rabatic, a 2012 graduate of Rush University Medical College in Chicago, will work to increase participation by radiation oncology residents in the ACR and in the college's Radiation Oncology Society and to promote participation among radiology residents in the American Society for Therapeutic Radiology and Oncology. In addition to his new role in the ACR, he also serves on its Council of Affiliated Regional Radiation Oncology Societies and previously served as resident representative to the ACR's Governance Council Reference Committee IV. He is in his second year as a member of the Radiological Society of North America's Resident and Fellow Committee. Rabatic is the chief resident in the Radiation Oncology Residency Program at MCG and the Georgia Cancer Center.
Prior to entering medical school, he earned his PhD in nanomaterials from Northwestern University and was one of the Department of Energy's first postdoctoral fellows in nanoscience at Argonne National Laboratory.
The ACR is the principal organization of radiologists, radiation oncologists and clinical medical physicists in the United States, with more than 30,000 members.