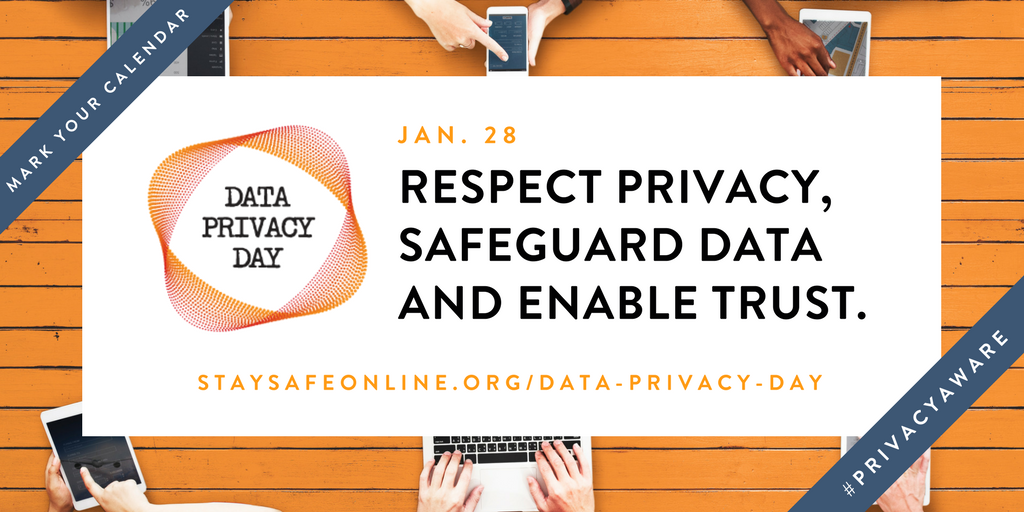 The Augusta University Cyber Institute has announced its commitment to Data Privacy Day ‒ an international effort held annually on Jan. 28 to create awareness about the importance of respecting privacy, safeguarding data and enabling trust. As a Data Privacy Day Champion, Augusta University recognizes and supports the principle that all organizations share the responsibility of being conscientious stewards of personal information.
Data Privacy Day is part of a greater campaign that promotes awareness of the importance of privacy, highlights easy ways to protect personal information and reminds organizations that privacy is good for business. Augusta University's Cyber Institute joins the growing global effort among nonprofits, academic institutions, corporations, government entities, municipalities and individuals to raise awareness at home, at work and school and in their communities by hosting two information sessions on January 29 for students, faculty, staff and healthcare providers.
Information sessions on Jan. 29:
Lunch-n-Learn on Data Privacy with Dr. Kelley Misata, Executive Director of the Open Information Security Foundation.
Time: 11:30 a.m. – 1:00 p.m.
Location: BC Auditoria on the Health Science campus.
Audience: This is event is open to all faculty, staff, including healthcare providers. Lunch will be provided for the first 50 attendees.
Panel discussion on "Stalking, Sexual Harassment, Social Media and Protecting Your Privacy" with Dr. Kelley Misata, the AU Title IX officer, chief of AU police and AU's chief information security officer.
Time: 3:30 – 5:30 p.m.
Location: JSAC Ballroom on the Summerville campus.
Audience: This event is open to all AU students.