In this new monthly series, Jagwire will feature a cadet who is enrolled in Augusta University's ROTC program and a member of the Jaguar Army ROTC Battalion.
Where are you from and what high school did you attend?
I was born in El Paso, Texas, but I moved to Grovetown, Georgia, in 2003 because my father (who served in the Army) got stationed at Fort Gordon. I attended Grovetown High School.
Why did you choose to attend Augusta University?
I decided to attend Augusta University because it was close to home, and I would be able to attend school while also gaining support from my family and giving my family support.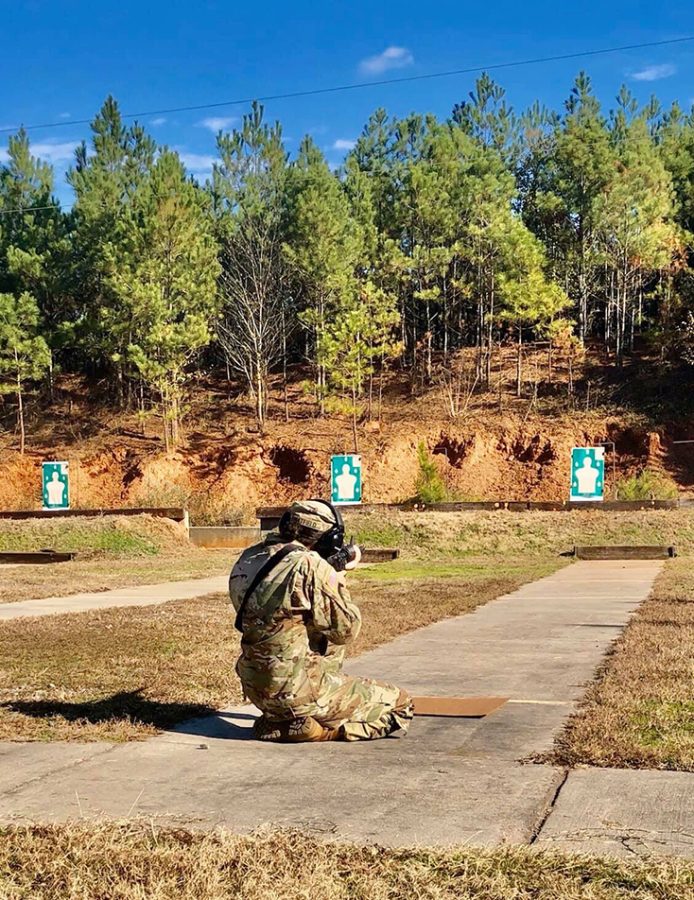 How did you become interested in the ROTC/military?
Throughout high school, my father always talked with me about either going to West Point or joining a college ROTC program, so since high school I had joining the military in mind. Toward the end of my sophomore year of college, I wanted to enhance my career opportunities while also helping others, so I decided to join Augusta University's ROTC program.
Why did you choose to pursue the degree that you've selected?
I am pursuing a degree in psychology and I hope to become a pediatric psychopathologist. I chose psychology because I am very interested in how and why people think, and because there is a need for psychologists, especially child psychologists.
What are your long-term plans for the military?
Currently, I am interested in going into the Reserves or the National Guard, and I plan to serve at least eight years. I am working hard to become an officer in either the Medical Service Corps — where I hope to become a clinical psychologist to support my fellow brothers and sisters in uniform — or the Adjutant General Corps.
What is one of the biggest misconceptions of being in the ROTC?
One of the biggest misconceptions of being in ROTC is that it is a very easy way to pay for college. Earning and keeping the ROTC scholarship and contracting is not an easy process, because it takes hard work to come out and push yourself to pass the physical fitness test or to go to basic camp. It also takes consistent commitment, dedication, and discipline to be successful in ROTC.
Use one word to describe cadet life.
Rewarding.
What has been the hardest adjustment to preparing for the military?
The hardest adjustment for me would have to be learning how to balance my responsibilities as a cadet, my course work, my job, and my responsibilities as a sister to my siblings.
What are you most excited about now that you are a part of Jaguar Nation and the Jaguar Battalion?
I am excited to be a part of shaping the new cadets' experiences and having the ability to learn how to efficiently lead others to make every mission successful.
Use one word to sum up your experience as a Jaguar?
Advantageous.