They are the littlest patients facing one of life's biggest battles from a disease that can be deadly. However, children undergoing treatment for brain cancer and other forms of cancer have an ally in their fight. It is a team of families coming together to provide a $1 million gift to fund research and new treatment options.
"As parents who have experienced this fight first-hand, we know how important hope is for families," said Tara Simkins, co-founder of the Press On Fund and mother to Brennan, a childhood cancer survivor. "We are extraordinarily hopeful about this groundbreaking pediatric immunotherapy research being done right here in Augusta, treating children from around the world and offering promise for less toxic and more effective treatment options for children battling cancer."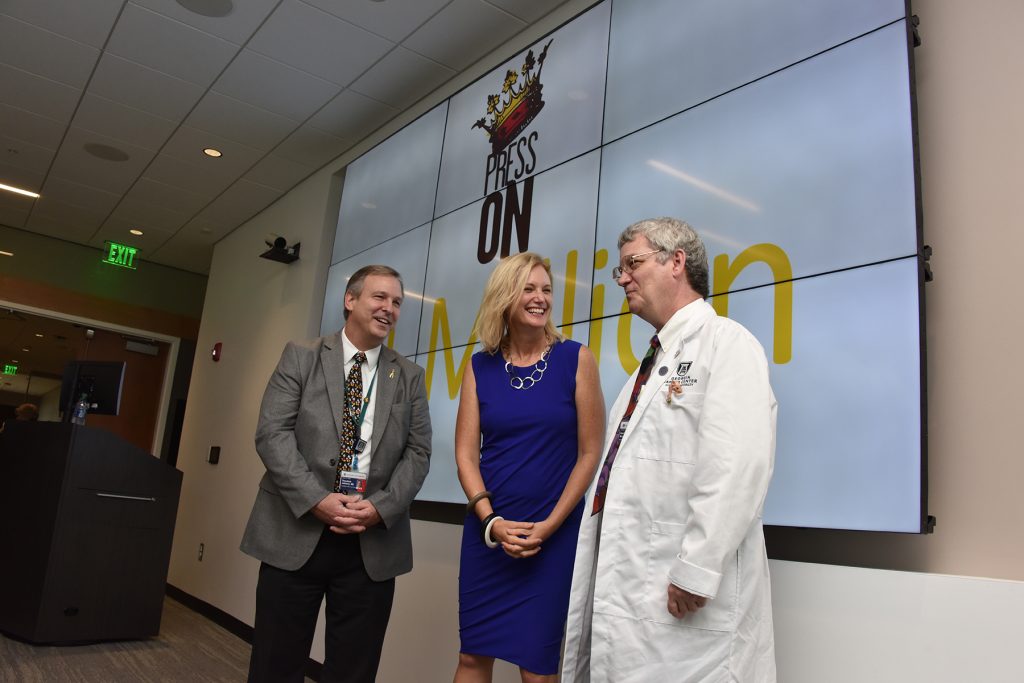 The $1 million gift will create the Press On Pediatric Cancer Fund at the Georgia Cancer Center and will support the Pediatric Immunotherapy Program, including expenses related to research and essential needs, specifically those associated with a pediatric bone marrow transplant program. Press On is a field of interest fund held by the Community Foundation for the Central Savannah River Area.
"Supporting pediatric cancer research happening at the Georgia Cancer Center and Children's Hospital of Georgia is critical for improving the health of future generations," said Shell Berry, president and CEO of The Community Foundation. "It is our privilege to partner with the Press On Fund so they can distribute monies to efforts that have the potential to change the littlest of lives here at home and across the globe."
Drs. Theodore Johnson and David Munn are the physician-scientists behind the promising pediatric immunotherapy research Press On is supporting. Immunotherapy is a treatment approach to cancer that harnesses the power of the patient's own immune system to attack cancer, making possible less toxic and more effective therapies. The Georgia Cancer Center is the first program to integrate chemotherapy, immunotherapy and radiation to treat children with relapsed brain tumors.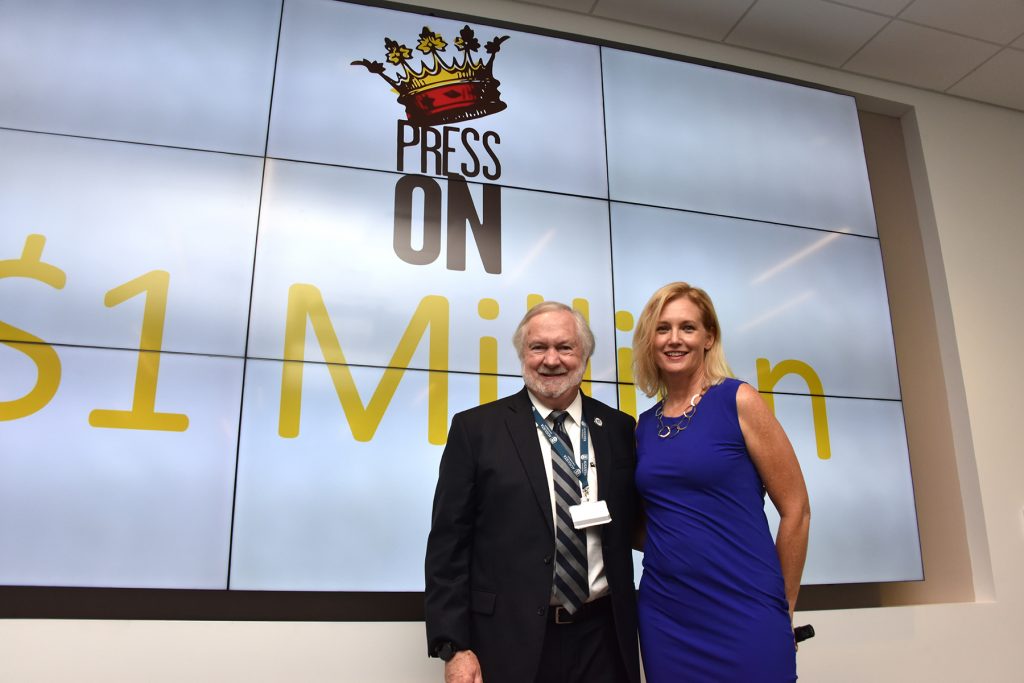 "We are honored to receive this generous gift from our friends at the Press On Fund," said Dr. Brooks A. Keel, president of Augusta University. "The support of community partners allows us to continue the work of Drs. Johnson and Munn in offering a complete array of clinical trials for families searching for immunotherapy options for their children with relapsed cancer."