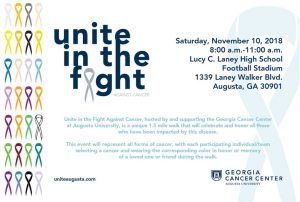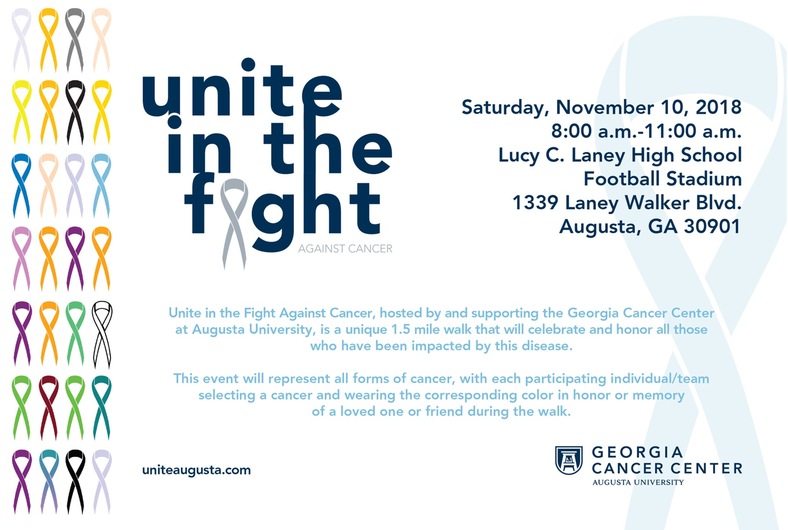 The Augusta Jaguars women's volleyball team will host its annual Pink Out game on Oct. 26, at 7 p.m. at Christenberry Fieldhouse against Francis Marion Patriots. To show support and raise awareness about breast cancer, the team will be wearing their pink uniforms.
There will be opportunities for attendees to make donations, through solid donations and by pledging money for each dig the team makes during the match. Fans are encouraged to wear pink and admission will be free for all.
All donations will go directly to the Georgia Cancer Center, who will also have an educational display on promoting health, preventing cancer, and obtaining screening or cancer risk reduction services.
Attendees can also get information on the Unite in the Fight Against Cancer, a 1.5-mile walk to celebrate and honor those impacted by cancer. Individuals and teams can show support by selecting a cancer and wearing the corresponding color during the walk. The event is hosted by the Georgia Center and will take at Lucy C. Laney High School Football Stadium on Nov. 10, from 8:00 – 11:00 a.m. To get involved early, visit their website.
For more information on making donations, contact Sharon Quarles. Find directions to Christenberry Fieldhouse here.