On Monday, June 15, PAWS SharePoint platform will be officially decommissioned and replaced with Augusta University's new OUCampus intranet platform MyAugusta.
For the past several months, PAWS links have been migrating over to the new platform. Throughout this process, employees have had the opportunity to provide feedback and point out areas where the new platform could be improved.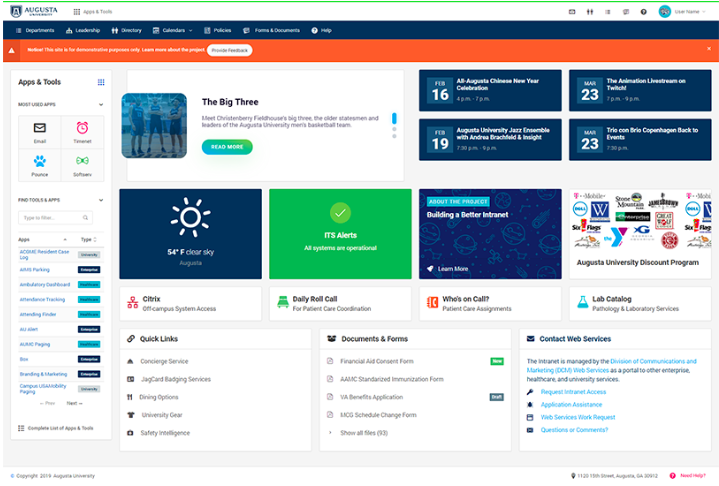 The platform that manages the current intranet, SharePoint, will no longer have support available for its underlying technologies. It was already an outdated system, so it became necessary to make a change before other limitations started to appear.
MyAugusta is currently operational and available to students and employees.