Dr. Elna Green, dean of the Katherine Reese Pamplin College of Arts, Humanities, and Social Sciences, gave her thoughts on women's suffrage at Augusta University's Constitution Day.
"It took 73 years and three generations of women," she said.
During her keynote speech Sept. 17, she also mentioned how women's suffrage wasn't "inevitable" in 1919.
"From our 21st century viewpoint, it's easy to think, 'Well, of course women got the right to vote; they are equal citizens under the law.' You might assume it was inevitable, and only a matter of time, but historians know that people make the history happen.
"There were a lot of forces at work in the United States in 1919 that might very well have prevented the 19th amendment from being ratified. If we had gone into the Great Depression and World War II without having implemented woman suffrage, many things might have prevented it from being passed later on."
She concluded, "History doesn't just happen to people. People make the history happen."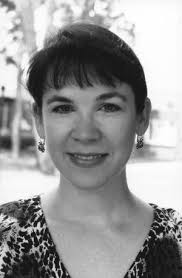 A little history lesson
"I actually started reading what we would call 'women's history' when I was in elementary school, when the school librarian pointed me to a shelf full of biographies of famous women," Green said.
In her 1997 book "Southern Strategist," Green analyzed over 800 biographies of women to better understand women who were in favor and opposed their own enfranchisement.  Her book also dives into how different factors such as class background, marital status, educational level and attitudes about race and gender played into their decision.
Green argues southern women approached enfranchisement with an equally varied set of strategies and ideologies.
"I became hooked on researching and writing women's history when I discovered that the leader of the antisuffrage movement in my home state was a woman. I was intrigued enough by that question — why would women oppose their own enfranchisement — that I was willing to spend a decade researching and writing about it," Green added.
Since 1997, Green has published several more publications and academic journals.
Every vote matters
Green says she wants to make sure the current generation understands the trajectory of women's suffrage and go register to vote.
"I vote, every single time," Green said.
"It's important for everyone in a democracy to exercise their right to vote, not just women. But for women and for underrepresented groups it is even more important. Because the ballot can be an important way — sometimes the only way — to protect your other rights," she added.
Green joined the university in July 2017. She has served as associate vice president for faculty affairs and professor of humanities at San Jose State University. She received her bachelor's and master's degrees from Wake Forest University and earned her doctoral degree from Tulane University.
She also was recently interviewed for Nashville Public TV for their upcoming documentary on the 19th Amendment.