Hundreds of bicyclists, virtual riders and volunteers are celebrating a major milestone for a fundraiser created with the sole purpose of helping researchers at the Georgia Cancer Center at Augusta University find new ways to target tumors, kill cancer cells and prevent the disease from spreading to other parts of the body.
This year, the Paceline Ride, LLC team is proud to present a check to the Cancer Center for $330,069. This year's fundraising total represents a 65% increase since its inaugural event held in May 2019.
"What we're presenting today is the dollar value of a year's worth of support from the Paceline Community, engaging both participants, their donors, friends and families about the excellent facility we have on our doorstep as well as the importance of physical activity as a form of cancer prevention," said Martyn Jones, president of Paceline.
"The broader impact of this year-round engagement results in more critical cancer research being undertaken in areas such as improving treatment outcomes for African Americans, where some of the biggest disparities exist. Crucially, Paceline maintains its 100% model whereby every single dollar donated is truly being invested as intended. The on-going support Paceline receives from the Medical College of Georgia Foundation makes this promise possible. We can't wait to update our community on the new cancer research projects this year's funds will be invested in."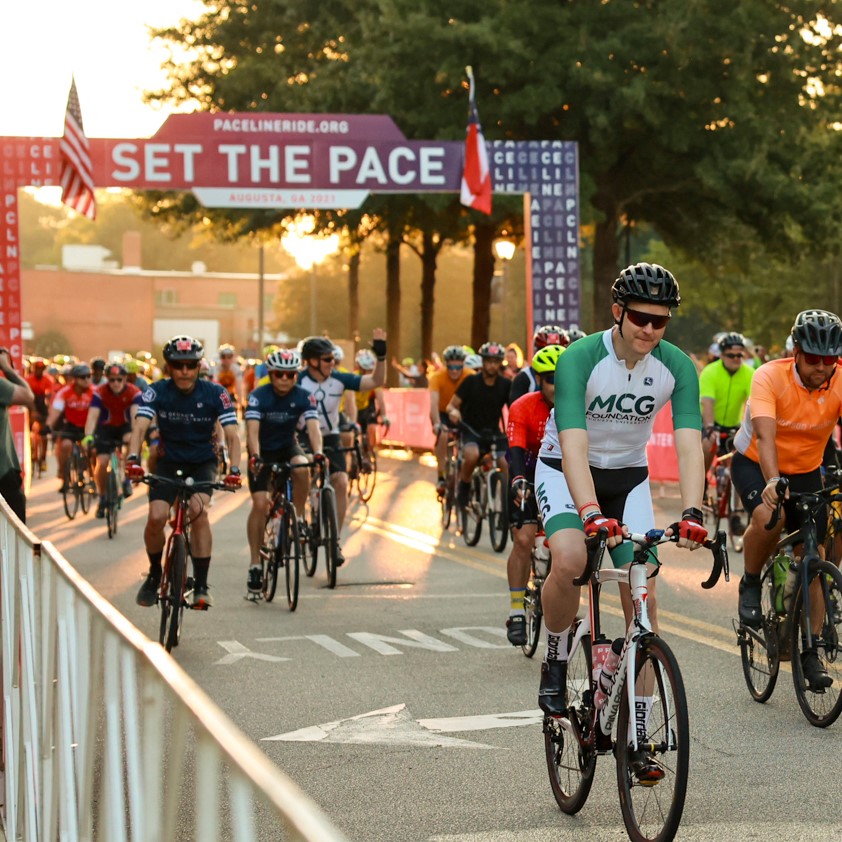 Paceline's signature event is PaceDay, a bike ride (not a race) held in October, which brings together in-person participants, virtual "Unchained" riders and volunteers. When the in-person riders sign up, they choose whether they want to complete the 25-, 50- or 100-mile route. Each route corresponds to a fundraising total they are asked to meet by the end of the fundraising period.
In 2021, there were a total of 732 participants including 330 riders physically taking part in PaceDay — a 40% increase since May 2019. Riders came from seven different states to take part in this year's event, and they in turn received donations from 42 states and five countries outside North America.
Along with the participants, several corporate partners also contributed to the fundraising effort. For 2021, Paceline's signature partners included Southern Nuclear, Synovus Bank, Bristol Myers Squibb and Caris Life Sciences.
"Words cannot match the amount of support we feel today," said Dr. Jorge Cortes, director of the Georgia Cancer Center at Augusta University.
"We have already started planning how we can utilize this year's fundraising dollars for maximum impact. We have many passionate, innovative, and talented researchers conducting state-of-the-art research at our M. Bert Storey Research Building. Paceline's donation means we will be able to start and sustain many more projects in the coming year."
Since its creation, Paceline fundraising dollars have funded five research projects, including purchasing a piece of equipment designed to provide high-resolution analysis of various tissue and cancer cell samples.
Another project funded involved looking at the underlying genetic mutations of cancer cell formation. This translational study can not only inform optimal treatment for cancer patients but also be used to modify cancer risk in family members who carry the variant gene. Accordingly, data suggest that all solid tumor patients should undergo genetic testing; however, numerous barriers exist, particularly within minority populations.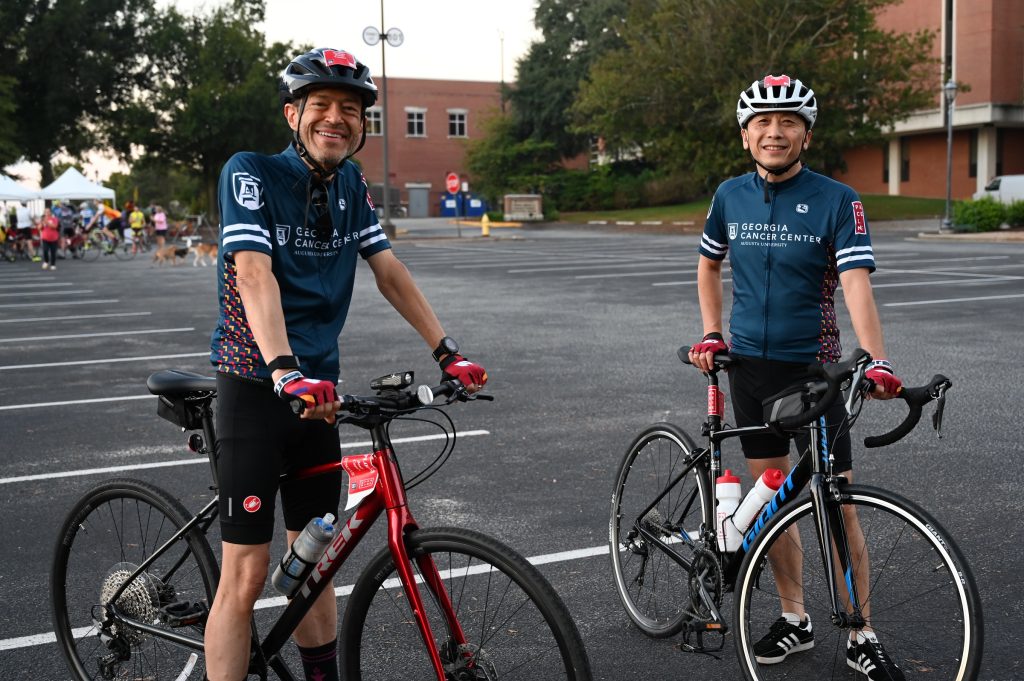 Paceline's first PaceDay, held in May 2019, brought in $201,320. With the COVID-19 pandemic, Paceline created its "Paceline: Unchained" virtual fundraiser in October 2020. Participants that year brought in $126,003. The Paceline team is already gearing up to begin fundraising efforts for PaceDay 2022, which will be held on Saturday, Oct. 15.
"PaceDay 2021 was a resounding success thanks to our corporate funding partners, our wonderful volunteers and riders, our world class operations partner, Cadence Sports, and most importantly, the Paceline staff," said Dag Grantham, founder, and chairman of the board for Paceline.
"I am proud of the board members and their commitment to hosting a live event with health and safety as a priority for all participants. And know this, it may have been year three, but in essence it was another year one after the impact of the COVID-19 pandemic. Even with the growth we've seen, Paceline is primed for more with an amazing PaceDay in 2022. We can't wait to see you!"