To more effectively address the challenges of the expanding institution, the Division of Communications and Marketing has implemented an organizational change.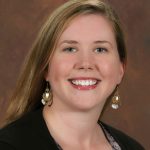 Cathleen Caldwell will now be the Associate Vice President for Web and Creative Services and Aubrey Hinkson will now be the Associate Vice President for Marketing.
"As we continue to drive enrollment, expand our cyber mission and position our health system in Columbia County, the demand for web support and creative services is at an all-time high, and we do not expect it to slow in the foreseeable future," said Jack Evans, vice president for communications and marketing. "I will be working closely with Cathleen and Aubrey in the coming days to assist in prioritizing the efforts of both departments to ensure that the transition positions us for continued success without disrupting our workflow."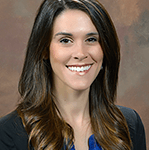 Caldwell will provide strategic oversight for maintaining and developing the web environment and will be responsible for all creative operations, including a team of graphic designers, photographers and videographers.
"I love working with this great group of talented professionals, and I'm so excited to see what we can accomplish together," Caldwell said.
Along with developing and implementing the strategies, plans and standards that promote the mission, vision and strategic objectives of Augusta University, Hinkson will oversee the marketing team in planning, managing, executing and measuring marketing initiatives for the university, health system and affiliated entities.
"I'm honored and excited to serve in this new role and to continue to work with our top-notch team of professionals to advance our brand," Hinkson said.