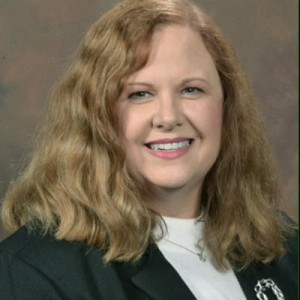 Dr. Sandra Inglett, assistant professor of biobehavioral nursing, was selected as one of the 2015 Nurse of the Year Georgia finalists by the March of Dimes Nurse of the Year Selection Committee. Inglett is one of 12 other nursing experts nominated in the Academic Education category.
Inglett earned her doctorate from the Medical College of Georgia in 2011. Her research interests include tobacco cessation and women's health care, and her dissertation research involved paring Clinical Nurse Leader students with tobacco dependent mothers. She has served on numerous National Institute of Health-funded tobacco cessation studies, including "A Pharmacogenetic Smoking Cessation Study" and "The Impact of Interventions in African American Families."
In addition to her work as a researcher and professor, Inglett also serves as project director of Enterprise Community Healthy Start, an HRSA-funded initiative designed to teach new and expecting mothers how best to care for themselves and their children.
Inglett said being named was both "surprising" and "extremely pleasing."
"It's always an honor to be nominated, even if you don't win," Inglett said. "March of Dimes has been so active in creating and supporting initiatives for mothers and infants in the community."
The announcement of category winners (15 in total) of the March of Dimes Nurse of the Year 2015 awards will take place on Saturday, Nov. 21, in Atlanta.