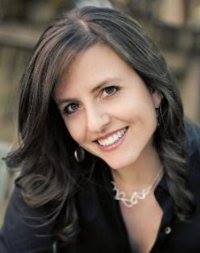 World-renowned author Rebecca Skloot is headed to Augusta University to discuss her book, The Immortal Life of Henrietta Lacks, during a two-day celebration honoring the legacy of Henrietta Lacks, a poor tobacco farmer whose cervical cells, known as a HeLa cells, were used in medical breakthroughs such as the polio vaccine, cloning, gene mapping, and In Vitro Fertilization.  Members of the Lacks family – Victoria Baptiste and Shirley Lacks – will also be joining Skloot for this event.
The celebration is hosted by Augusta University, Paine College, and the Columbia County Library, and festivities will kick off at 7 p.m. on Feb. 7 at the Columbia County Library with a book signing and discussion with Skloot and the Lacks family.
On, Feb. 8, Paine College will host a meet and greet with the Lacks Family in the college's Candler Library at 11 a.m., and a book signing, as well as a panel discussion with Skloot and the Lacks family, will take place at 7 p.m. in the Imperial Theatre. Register for the 7 p.m. event here since tickets will not be sold at the box office.
Those who arrive at the Imperial Theatre event prior to 6:45 p.m. may select their seats on a first come, first served basis. Beginning at 6:45 p.m., all remaining seats will be made available to attendees with or without tickets.
A shuttle will operate between Augusta University's Summerville campus and the Imperial Theatre for those attending the event.
The legacy of Henrietta Lacks will also be recognized during other upcoming university events, including AU's 2018 Writer's Weekend and the Center for Undergraduate Research and Scholarship's symposium on April 20.
For more information about these programs, email Jim Minick or call him at 706-737-1500.