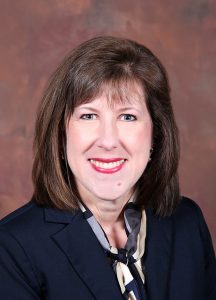 Dr. Kathleen May, an allergist-immunologist with more than two decades of clinical experience who is vice chair of the American Board of Allergy and Immunology, has been named chief of the Division of Allergy-Immunology and Rheumatology at the Medical College of Georgia at Augusta University.
May, who comes to MCG July 10 from Allegany Allergy and Asthma in Cumberland, Maryland, also will work patients with allergy and immunology issues at the Children's Hospital of Georgia.
May chairs the American College of Allergy, Asthma, and Immunology Therapeutic Regulations and Appointments Committees and is a member of the Board of Directors of the college's Advocacy Council. The new allergy/immunology chief has been honored with the college's Distinguished Fellow, Woman in Allergy and Distinguished Service Awards.
She has served as director of the Joint Council of Allergy, Asthma and Immunology, is a member of the Southeastern Allergy Association and the American Medical Association.
Maryland Governor Larry Hogan appointed her as a member of the Judicial Nominating Commission for Allegany and Garrett counties, and she served as an alternate delegate for the Allegany County Medical Society.
May received her medical degree from Northeast Ohio Medical University, completed a pediatrics residency at East Carolina University School of Medicine and an allergy/immunology fellowship at the National Jewish Research Center at the University of Colorado.