Last fall, pediatric specialist Dr. Rebecca Pierce was approached to start a new clinic, unique to the Augusta area.
"I was already seeing kids in need of complex care in my general practice, and it can slow the general clinic down," she said. "Dr. April Hartman asked me about creating this." Hartman is chief of general pediatrics and adolescent medicine and an associate professor of pediatrics in the Medical College of Georgia.
In November, the new complex care clinic for children opened at the Children's Hospital of Georgia.
The clinic was created to care for NICU discharge babies, along with children who have had cardiac surgeries, those with genetic abnormalities and others with complex needs. Children from as far away as south Georgia are being seen by Pierce and her colleagues for their regular primary care appointments. The clinic has other specialists on staff, such as a dietitian and an outpatient pharmacist.
"Parents love it," she said. "The word about it has gotten out on social media platforms. Several kids in the community have transferred care here so they can get that all-inclusive and better follow-up. The parental response has been great. They like having a dietitian who can come in and talk with them. There is much better cross-communication to cover everything."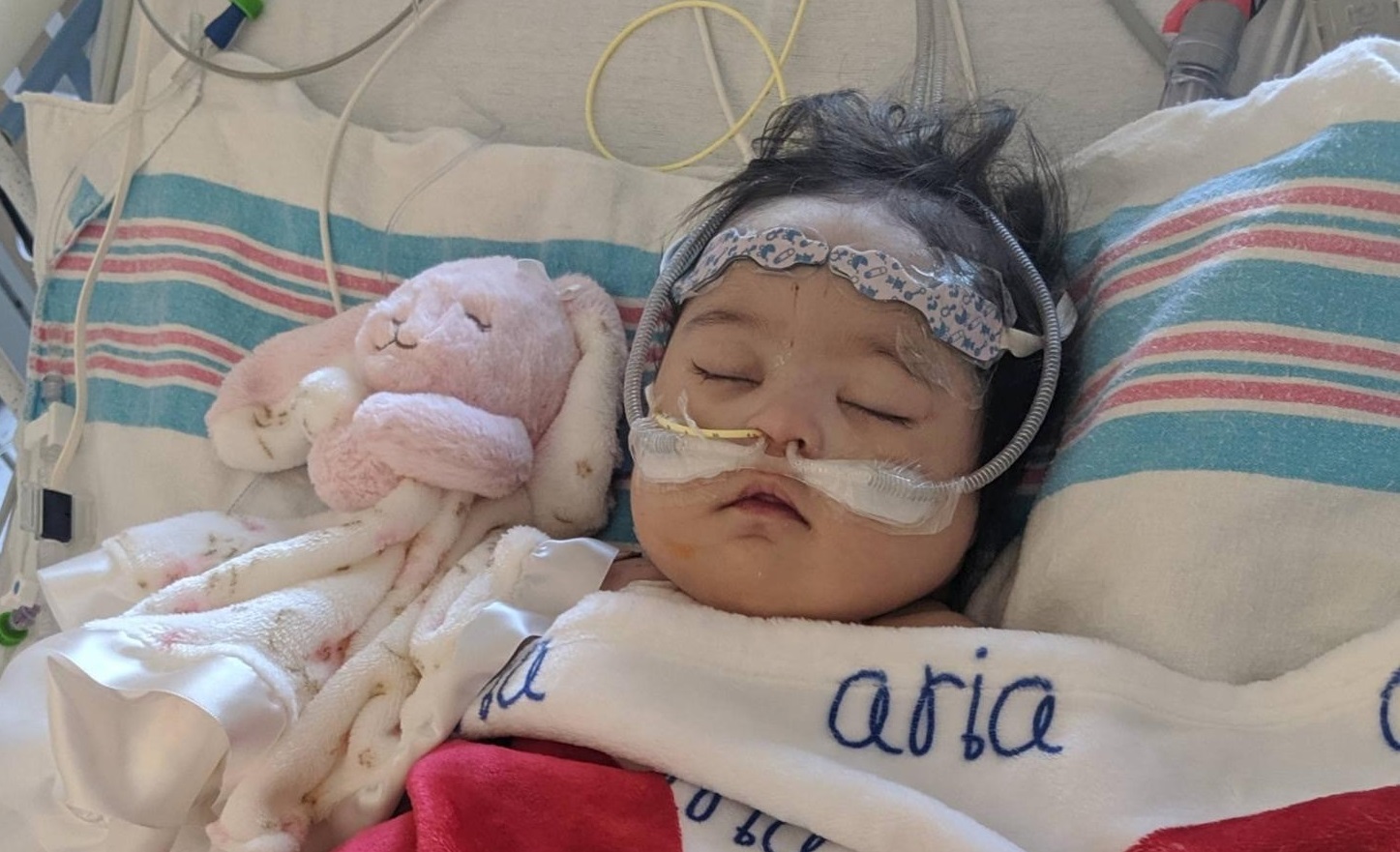 One of those parents is Susan Epps, whose second child, Aria, was diagnosed with Down syndrome and a heart valve leak while in the womb. Aria was born in January.
After three weeks at the Children's Hospital of Georgia's NICU, Aria came home. She then had open heart surgery in April. Epps had a pediatrician providing basic care for Aria, but Pierce had been recommended to her by multiple people.
"I felt like the world was pushing me in her direction," Epps said. "We immediately fell in love and Dr. Pierce was able to bring something to the table that nobody else could."
Epps praised Pierce for her flexibility in scheduling, her availability and her expertise.
"She's a working mom, and knows what it's like to be a working mom with a busy schedule," Epps said.
Since opening the clinic, Pierce continues to read and conduct research to make sure "nothing gets forgotten or left behind, so they have the highest quality of life."
Seven years after graduating from the Medical College of Georgia, working in this clinic has been a special experience for Pierce as she now has an opportunity to know the children and their families better.
"I like bonding with the families and making sure they get the support that they need."