Augusta University Police will soon be equipped with a new tool to help children "bear" with trauma.
Volunteers will donate sixteen teddy bears to university officers this month to help calm children at the Augusta University Medical Center involved in stressful or traumatic situations including car accidents and domestic violence.
"The number one cause of injuries for children is automobile crashes," said Renée McCabe, director for Safe Kids Greater Augusta at the Children's Hospital of Georgia. "Along with auto crashes, Augusta University police officers respond to domestic violence calls, as well as other incidents where there may be a child victim."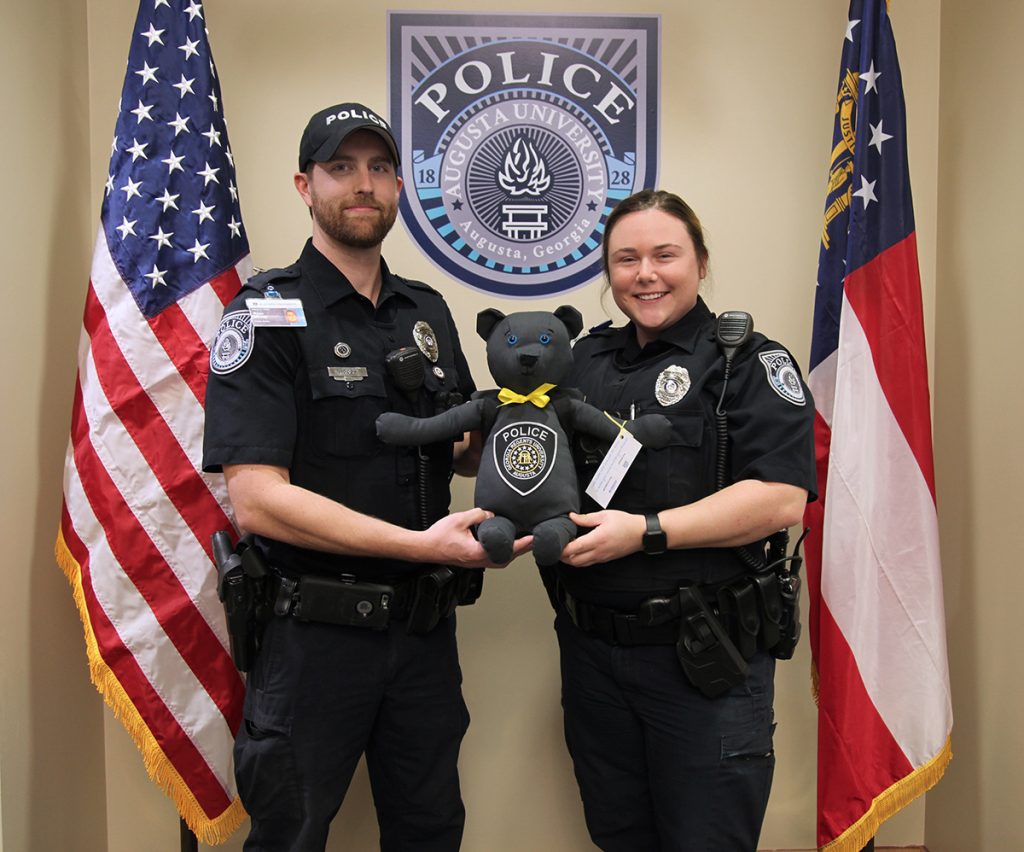 The bears are hand stitched and clothed in retired university police uniforms. Each bear features ribbons and safety eyes that won't cause a choking hazard.
"One volunteer would spend around ten hours designing the bear's look, stuffing and sewing," McCabe said.
University officers working in the Emergency Communications Center at Augusta University Medical Center's Emergency Department are often required to respond to an abuse or criminal case where a child is removed from their family. McCabe says the bears, who officially report for duty March 22, will give officers a new tool to de-escalate these situations.
"We are proud to partner with Renee and Safe Kids," said Jasper Cooke, chief deputy for the Augusta University Police Department. "This program goes right to the heart of our mission of community service."