Leslie Lesoon, PA, hasn't always dedicated her life to suicide prevention and awareness, but in 2015, the unthinkable happened. Her 17-year-old daughter and only child Natalie chose to leave this existence. Since then, Lesoon has turned her grief toward preventing suicide.
She has worked to raise awareness, first through the creation of the nonprofit organization, Natalie's Light, and most recently, by establishing a scholarship at Augusta University. The Natalie Lauren Wood Scholarship Endowment will provide an annual scholarship to students pursuing a Bachelor of Arts in Music through Pamplin College of Arts, Humanities, and Social Sciences, with a preference given to those who have an interest in music therapy.
"Natalie was someone who was empathic. She was sensitive, incredibly creative, intelligent and expressed herself through music," Lesoon said lovingly about her daughter.
Natalie was born in 1997 in Honolulu, and is described by Lesoon as a "beautiful, old soul," because even as a toddler, Natalie would say things that seemed wise and well beyond her years. The family moved to Augusta when Natalie was young, where she attended Augusta Preparatory Day School and had plans to pursue music therapy at Augusta University.
"I know that my daughter made a huge difference and still continues to," said Lesoon. "She guides me with the work I'm doing now, somehow, helping folks."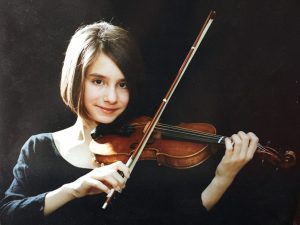 Her mother saw firsthand how many lives Natalie had touched during a candlelight vigil in Natalie's honor. Lesoon said there were more than 300 people gathered, and many spoke about how kind and loving Natalie was and how she made them feel like they mattered when no one else was there for them.
This outpouring of love at the candlelight vigil inspired Lesoon to create Natalie's Light, to share her daughter's vision of helping people with depression, connecting with them and letting them know they matter. Ultimately, the board of Natalie's Light determined the best way to continue in perpetuity was to establish a scholarship for a student who could carry on Natalie's dream of using her musical love and talents to touch others.
"The Department of Music is very excited to be able to offer the Natalie Lauren Wood scholarship to our music students," said Angela Morgan, DM, professor of music and chair of Pamplin's Department of Music. "This scholarship will provide needed support to attract and retain students to the music program at Augusta University."
Though Natalie's Light is no longer in operation, Lesoon is still passionate about suicide prevention.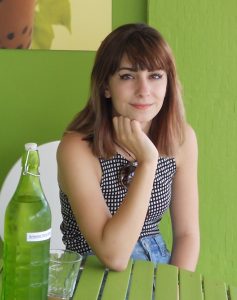 "I want people to be aware of the signs and not be afraid to be there and be direct with questioning someone about how they are feeling and what intentions they have," Lesoon said, while also stressing the importance of seeking professional help.
The 988 Suicide and Crisis Lifeline (formerly known as the National Suicide Prevention Lifeline) provides 24/7 service via a toll-free hotline: 988. It is available to anyone in suicidal crisis or emotional distress. The Crisis Text Line is 741741. Students, faculty and staff at Augusta University can also visit the university's Crisis Services page for other valuable resources.
Lesoon feels Natalie is still with her, inspiring her to help others by shining a light on suicide awareness and through this memorial scholarship.
To learn how you can support this or other scholarships, please contact Philanthropy & Alumni Engagement or make an online gift directly to the Natalie Lauren Wood Scholarship fund.