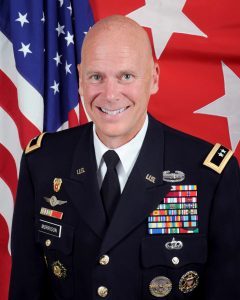 Maj. Gen. John B. Morrison, Jr., commanding general for the U.S. Army Cyber Center of Excellence and Fort Gordon, will address Augusta University's class of 2019 during the institution's spring commencement at 2 p.m. Friday, May 10, at the James Brown Arena.
Morrison's military career spans over 40 years and includes deployments to Saudi Arabia in support of the Persian Gulf War and service as an executive officer at the Pentagon.
Morrison received his bachelor's degree and was commissioned into the military at James Madison University. He earned master's degrees from Webster University and the Industrial College of the Armed Forces. He is also a graduate of both the Command and General Staff College and the Joint Forces Staff College.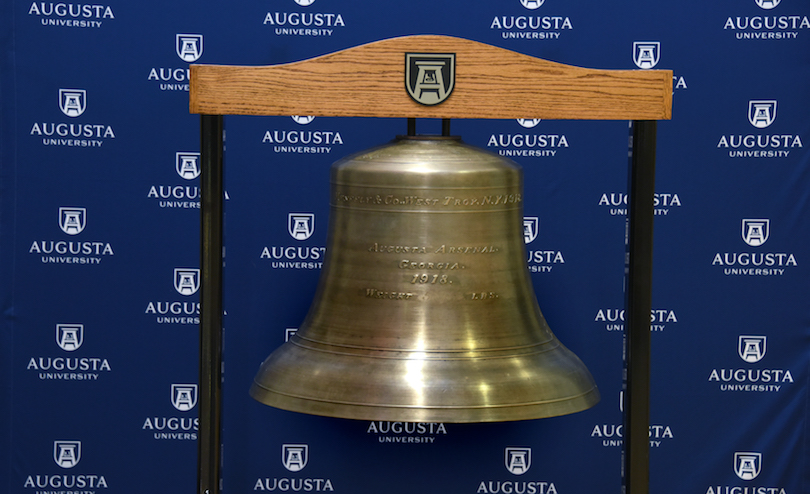 A memorable moment planned for commencement is the start of a new tradition with the ringing of the Arsenal Bell.
The Arsenal Bell was cast in 1918 by the New York-based foundry Meneely and Company and acquired by the Junior College of Augusta in 1957 as part of the U.S. Arsenal property, now known as the university's Summerville campus.
"We will ring the bell three times at the beginning and three times at the end of graduation," said Dale Hartenburg, assistant vice president of student services at Augusta University. "We hope to incorporate the bell for additional traditions, beginning with the incoming class in the fall."
The class of 2019, which includes nearly 1,300 graduates, is the first class to complete all four years as Augusta University students. Their journey as freshmen began in fall 2015, following the official name change to Augusta University.
"We are so proud of our graduates and their accomplishments. These students have had a front-row seat to Augusta University's many recent milestones," says Dr. Susan Davies, vice president of enrollment and student affairs at Augusta University. "That is why we are excited to incorporate even more new traditions into the ceremony this year. In addition to the ringing of the Arsenal Bell, we will have both a student speaker and a student soloist at commencement for the very first time."
The student-elected speaker is Nursing graduation candidate J'rel Rucker and Political Science graduation candidate Grace Welsh will be performing the national anthem.
Augusta University's Spring Commencement will be livestreamed on the web for those unable to attend the ceremony. Watch live on Friday or follow the ceremony with #AUGGRAD on social media.