For the third time, Augusta University men's basketball Coach Dip Metress was named Peach Belt Conference Coach of the Year. He was awarded the honor Friday, shortly before leading the Augusta Jaguars to their fifth tournament title.
Metress has won six PBC regular-season championships in his 15 years leading the program.
The men's basketball team is set to return to the NCAA Tournament for the ninth time under Metress' tenure. Currently ranked as the No. 2 seed for the NCAA Southeast Region Quarterfinal on Saturday, March 16, the Jaguars face No. 7 seed, Francis Marion.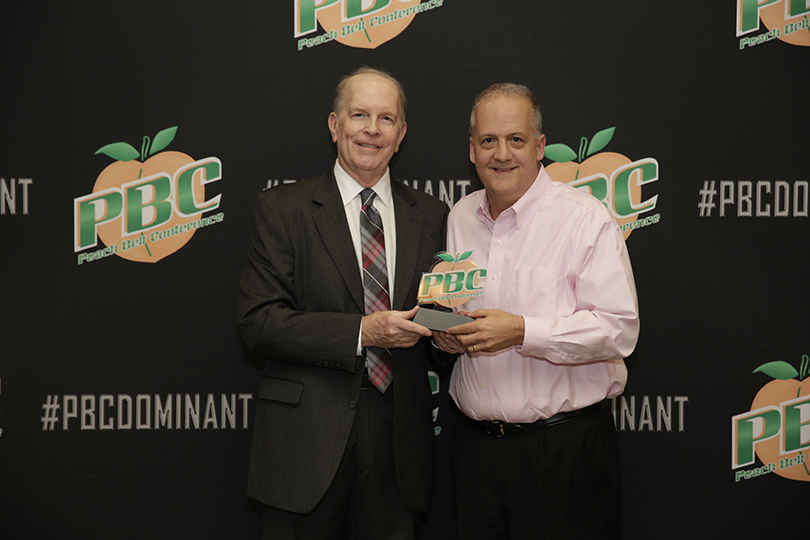 Metress continues to carry his team into national and regional recognition while never having a losing record. Returning to Augusta after eight years as head coach at Belmont Abbey College, Metress has an eye for talent that's translated into three Jags winning the PBC Freshman of the Year honors.
Before becoming the fifth head coach in program history, Metress served on the Jaguars' coaching staff under former head coach and current Director of Athletics Clint Bryant for six seasons.
For more information about Coach Metress, the men's basketball program or upcoming games, contact Taylor Lamb.