Students at the Medical College of Georgia at Augusta University are working to provide basic lifesaving skills to the Augusta community.
Dr. Akbar Herekar, Chief Anesthesiology Resident at Augusta University's Medical College of Georgia, saw firsthand the need for proper emergency response when he was in medical school in Pakistan. After a bomb went off in the Criminal Investigation Department Building in Karachi, Pakistan, Herekar was one of two medical students trained as first responders to assist the victims on-site.
After this, Herekar established the Community Initiative of First Responders (CIFR) with the help of his peers. The organization helps train other medical students and doctors to work as first responders, with lessons on how to respond to emergencies, accidents and traumas, as well as how to teach basic lifesaving skills to others.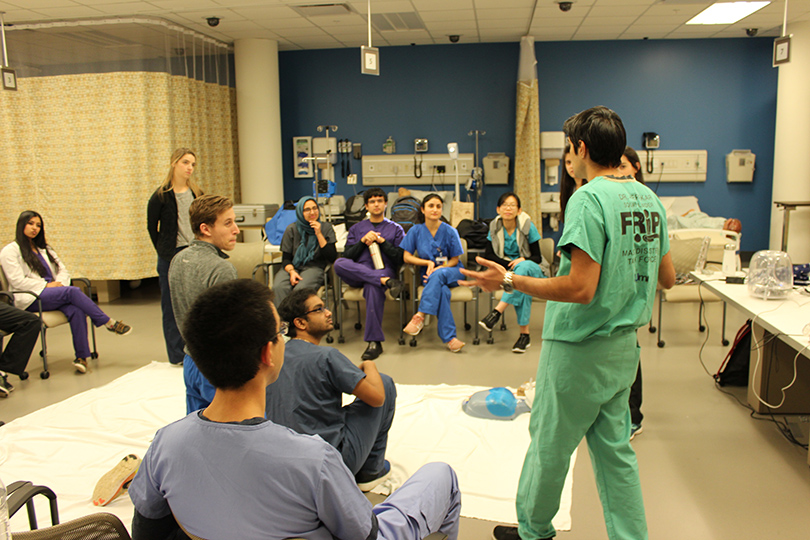 "We believe the skills we are teaching are all very basic and can be understood by people of nearly all ages," said first-year medical student Boyd Guttery. "These skills are so crucial in responding to emergencies where medical professionals are not present and can mean the difference between life and death."
Carried forward by a growing team of medical students, CIFR is working on developing a lifesaving curriculum designed to provide age-specific education to school-aged children.
"By creating multiple curriculums for children ranging from elementary to high school, we believe anyone can use these basic skills to save someone's life," Guttery said.
In an effort to spread awareness, part of CIFR's project involves training medical students at Augusta University to start similar initiatives throughout the world, including Uganda and India.
For more information about CIFR, the medical student team or how to join, email Dr. Akbar Herekar.