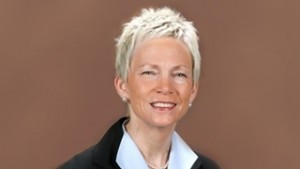 Lucy N. Marion, PhD, RN, FAAN, FAANP, dean and professor of Nursing at the Augusta University College of Nursing, has been appointed as associate vice president for academic affairs for nursing at AU Medical Center.
This new role will enhance the established partnership and collaboration between education and practice between Marion and Laura Brower, chief nursing officer for AUMC, who serves as the associate dean for clinical affairs at CON. The appointment will primarily focus on workforce development, education, and research and will support AUMC Nursing's magnet model of excellence journey.
Marion has served in multiple leadership roles for prominent national nursing organizations, health systems and federal agencies. She has published numerous articles and book chapters, conducted several scholarly projects funding by NIH, other federal agencies, and state and national foundations, and contributed countless hours of service to local communities and the nursing profession.
Marion also serves as the Kellett Distinguished Chair of Nursing.