Augusta University is pleased to announce sophomore Maisy Welsh as the 2020 Miss Augusta University.
This year's pageant was hosted at the Grover C. Maxwell Performing Arts Theatre at 7 p.m. Friday, Oct. 18, and featured 10 contestants. The pageant consisted of an opening dance number, a spirit wear portion called "Jaguar Pride," a talent portion, an eveningwear portion, and the final onstage interview.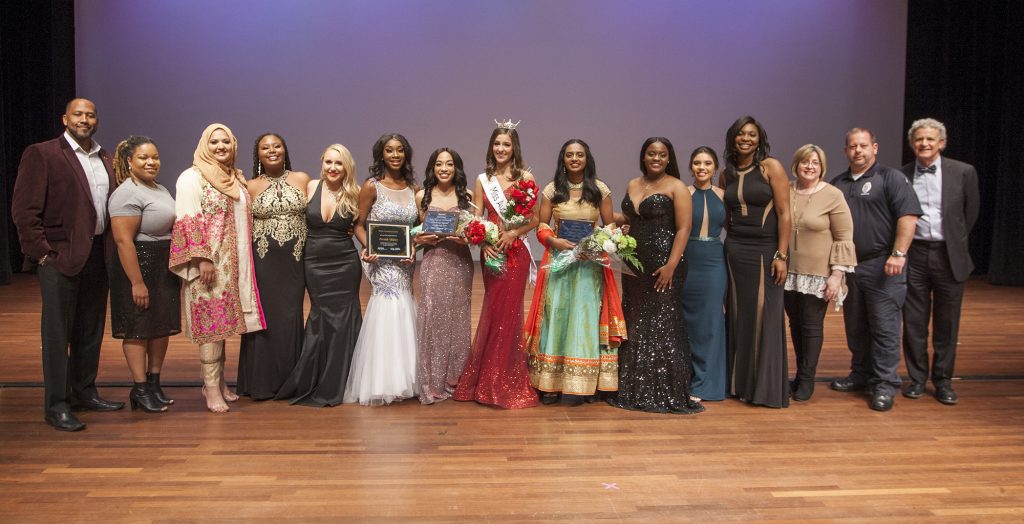 The campus community showed strong support at this year's pageant, as they do every year.
"We had a packed house," said LaTisha Joiner, coordinator for student involvement in the Office of Student Life and Engagement. "We had about 438 guests in attendance."
Welsh, a sophomore biology major and Augusta native, competed in Miss AU last year and knew she had return to the stage. "I made such amazing friends last year that I had to do it again," she explained.
Welsh's platform – or the main cause she wishes to support during her reign – is to provide more resources to Augusta's local clinics.
"I would love to start a fundraising club at AU," said Welsh. "We have so many free clinics here in Augusta, like Christ Community Health and Harrisburg Family Healthcare. I would love to get students involved in helping raise funds for these organizations, as they run solely on grants and donations."
Outside of clinic work, Welsh would also like to get more students involved on campus and looks forward to representing the university community.
"I'm really excited to be an ambassador for Augusta University for the next year," said Welsh. "I look forward to attending CREW events and other events both on and off campus."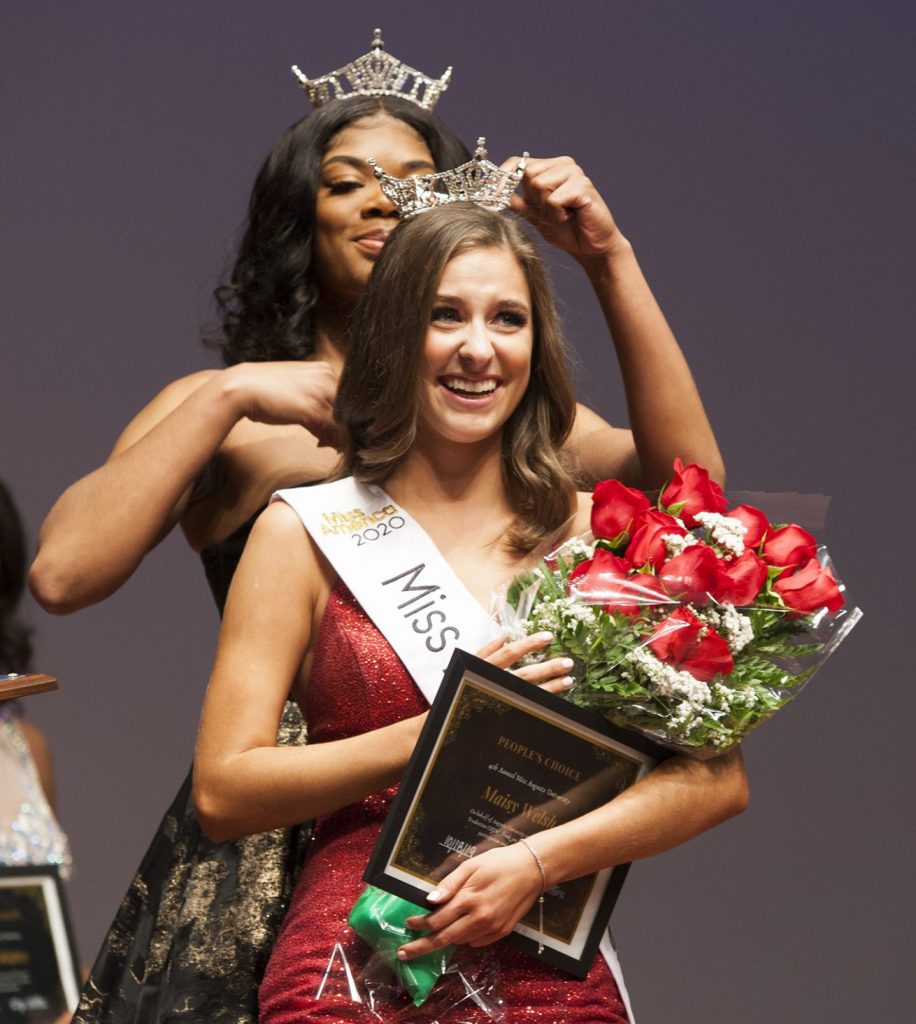 As the reigning Miss Augusta University, Welsh will have the opportunity to compete in the esteemed Miss Georgia Scholarship Competition over the summer.
The Miss Augusta University Scholarship Pageant has been an annual tradition at AU for the last four years, and is one of AU's most highly attended events. This year's pageant was free to the campus community and was hosted by The Jaguar Production CREW, a student-led programming organization.
Questions about the Miss Augusta University Scholarship Pageant may be directed to the Office of Student Life and Engagement at (706) 737-1610.
Raysean Ricks contributed to this article.