Lots 35 and 36 on the Health Sciences Campus will reopen June 17, providing 174 spaces for permit parking, and including six spaces that comply with the Americans with Disabilities Act access guidelines. The parking project began in January with the demolition of the former Residence VI buildings on 15th Street, ultimately creating about 75 additional spaces for faculty, staff and students.
This week, crews with heavy machinery are installing curbs and grading the soil in preparation for paving. Painting and striping will be completed just before opening. Landscaping will likely happen in the fall, a more ideal time for planting.
On the Summerville Campus, Lots 104-107 and Lots 117-121 have been identified for improvements over the summer semester. Each lot will receive protective sealcoating, new striping and traffic control markings to promote safety.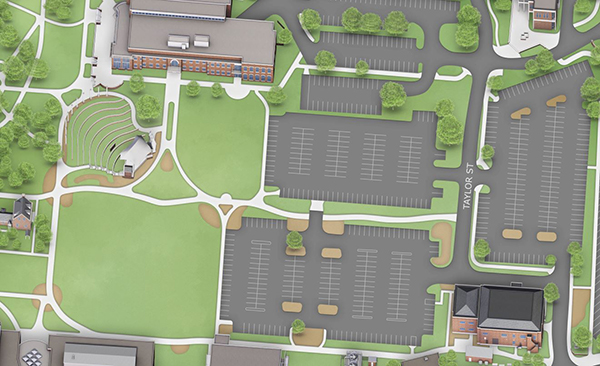 This refresh work will take place on weekdays, which means intermittent lot closures will be necessary.
Please pardon our progress and thanks for your patience as Augusta University continues to develop and expand.
If you have questions or concerns regarding Facilities and Construction, please call the Work Management Center at 721-2434, or complete the online feedback form.
For questions about Parking and Transportation, please email ParkingOffice@augusta.edu or call 721-2953.