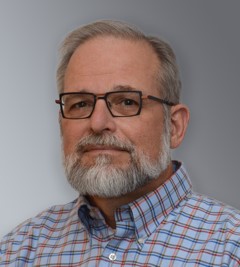 Dr. Fred Plapp is a Clinical Professor at Kansas University Medical Center, Department of Pathology and Laboratory Medicine. He'll be giving a presentation on Monday April 18, 2016 at noon in the Murphey Building Conference room (BF103).
Dr. Plapp's lecture is titled "Rapid Reversal of Anticoagulation for Patients with Intracranial Hemorrhage".
Dr. Plapp received his MD and PhD degrees in a combined medical scientist program from the University of Kansas Medical Center in 1975. He completed an internship at the University of Chicago and Pathology residency at the University of Kansas Medical Center.
Following completion of his residency, he joined the faculty of the University Of Kansas School Of Medicine, where he practiced Pathology five years. Then, he became Assistant Medical Director of the Community Blood Center of Greater Kansas City. During the next five years, he and his colleagues invented the solid phase red cell adherence method for pre-transfusion serologic testing that is presently marketed as Capture P and Capture R by Immucor Inc. in Norcross, GA. In 1999, the American Association of Blood Banks recognized this work by awarding the Morton Grove-Rasmussen Memorial Award.
In 1987, Dr. Plapp became a Clinical Pathologist at Saint Luke's Hospital in Kansas City, MO. He has served as Medical Director of Saint Luke's Regional Laboratories since 1991. In September 2015, he became a Clinical Professor in the Department of Pathology and Laboratory Medicine at Kansas University Medical Center, where he serves as medical director of Clinical Chemistry.
Dr. Plapp has given more than 130 invited presentations and published more than 100 abstracts and 80 scientific articles. He holds seven patents and one software copyright.
He co-founded ClinLab Navigator, LLC and created the web site, ClinLabNavigator.com, which is a comprehensive resource for healthcare professionals containing more than 800 laboratory test interpretations. He published a textbook entitled Essentials of Transfusion Medicine. His primary areas of academic interest are clinical chemistry, immunology and transfusion medicine.