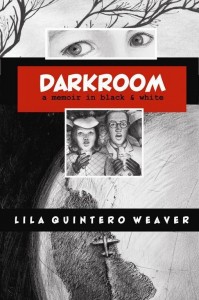 Lila Quintero Weaver will host a discussion of her graphic novel, Darkroom: A Memoir in Black and White, on Tuesday, Jan. 19, at 6 p.m. at the Augusta-Richmond County Public Library. This event is free, bilingual and open to the public.
To put it lightly, Weaver has an interesting view of the Civil Rights Movement.
As a young Argentine immigrant living in the heart of Alabama's "Black Belt," she had a chance to witness the issues of segregation and integration from a somewhat unique vantage point – the outside.
Published in 2012, Darkroom is the subject of the Augusta University Libraries' latest "Latino Americans: 500 Years of History" series event.
Though set in an era when black and white dominated the country's mindset, Darkroom recasts the Civil Rights Era in varying shades of gray.
"In 1961, Marion was a charming town of 3,200, neatly divided between black and white," Weaver recalls amid a flurry of hauntingly beautiful black and white sketches. "Until we arrived."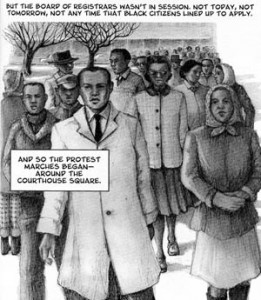 Considered neither white enough to be treated equally nor black enough to be segregated by the state, Weaver, as Darkroom's reluctant narrator, explains the peculiar cruelties of the pre-Civil Rights Era in a truly unprecedented way.
Publishers Weekly calls Darkroom "A vivid, insightful and moving illustrated graphic memoir."
Graphic Novel Workshop
In addition to her discussion of Darkroom, Weaver will also host a Teen Graphic Novel Workshop on Wednesday, Jan. 20, at 6 p.m. at the Columbia County Library in Evans. This event is free and open to youth and young adults between the ages of 13 and 18.
Attendance is limited to the first 20 participants.
Registration is required. A waiting list will be created once the first 20 registrants have applied.
Click here to register your child for the free Teen Graphic Novel Workshop.