One of country music's biggest recording acts with ties to Augusta has received one of Nashville's highest honors.
On Jan. 21, Lady A was invited to become members of the Grand Ole Opry.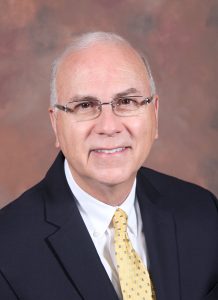 Two of the three members of Lady A — Dave Haywood and Charles Kelly — are Augusta natives and Haywood's father, Dr. Van Haywood, is a restorative sciences professor at the Dental College of Georgia at Augusta University.
"I was just amazed that my son's records, that my son's group was playing on the Grand Ole Opry. It was a shock to all of us, but oh, my gosh, what an honor. If you're in country music, that's your dream to play the Grand Ole Opry. Then to get invited to be a member of the Grand Ole Opry is huge. We were thrilled," Haywood said. "Grand Ole Opry is not only the quality of the music, but the quality of the person."
Lady A has formed a foundation, "Lady Aid," that aims to bring awareness to numerous initiatives around the world. Those initiatives range from helping vulnerable children and addressing societal and cultural issues to natural disaster aid and recovery.
Lady Aid recently partnered with Augusta University's Department of History, Anthropology, and Philosophy at Katherine Reese Pamplin College of Arts, Humanities, and Social Sciences to create the Storytellers Scholarship.
This scholarship partners Lady A with Dr. Holly Pinheiro and the Racial & Social Justice Project, sponsored by the Center for Social Science Research at AU, which examines racial and social injustices from historical and structural perspectives. The goal is to bring about meaningful change from scholarly inquiry and dialogue to educate the broader public.
The scholarship funds history majors who demonstrate financial need and those who identify with historically underrepresented groups.
"I think Dave and Holly had such a great friendship develop and out of [Lady A's name change] and Dave was trying to see what he could do to make a difference for the town that he grew up in," Haywood said.
Although it has been a tumultuous time period, the group recently had a No. 1 song in contemporary Christian radio with Chris Tomlin. The following month, they had a No. 1 song in country radio with Champagne Nights.
"Then they received this invitation to the Grand Ole Opry," Haywood said. "All three of those [achievements] were a validation, in spite of all the things that were going on and the grief they caught about the name change — which was a heartfelt change because they believed in what they were doing — and that was the right thing to do in relating to other people, not to have anybody feel like they couldn't listen to their music."
Members of the Grand Ole Opry must be invited and regularly perform in Nashville at the Opry to maintain their membership.
"It was a total shock for us and a total shock for them. They didn't even know that was happening. Darius Rucker came on to their taping [and invited them] and they didn't have a clue," Haywood added.
Haywood explained that being Dave's father is a surreal experience, but Dave has remained the same.
"You see your son on TV and think, that's my son. He's the same as he was when he was at home," he said.