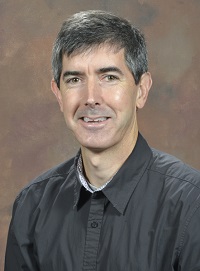 Dr. J. Aaron Johnson has been named director of the Institute of Public and Preventive Health (IPPH) at Augusta University, where he has served as interim director since 2017.
"We are appreciative of Dr. Johnson's willingness to step in and lead the IPPH during a period of transition," said Dr. Michael Diamond, senior vice president of Research at Augusta University.
In addition to serving in the IPPH, Johnson is an associate professor in the Department of Psychological Sciences and The Graduate School.
For over 17 years, he has maintained funding for health services research, primarily in substance abuse interventions and treatment. He currently holds approximately $7.5 million in funding from the Substance Abuse and Mental Health Services Administration, the National Library of Medicine and various sub-awards with the University of Georgia and Johns Hopkins University.
Johnson also serves as vice chair of the Institutional Review Board (Social and Behavioral Sciences) at Augusta University, evaluation chair for the Association for Medical Education and Research in Substance Abuse, and on the Executive Committee of the Georgia Substance Abuse Research Alliance.
His research has garnered him numerous awards and his work has been featured in several peer-reviewed publications including The American Surgeon, the Journal of Addiction Medicine and the Journal of Pediatric Surgery.