Hull College of Business (HCOB) students John Bourassa and Nilda Treska have successfully completed the Internal Audit Internship program as of May 2015.  During the spring semester, they logged a combined total of nearly 200 hours, and contributed substantially to a variety of audit projects.  They join eight other alumni in the Internal Audit Hall of Fame.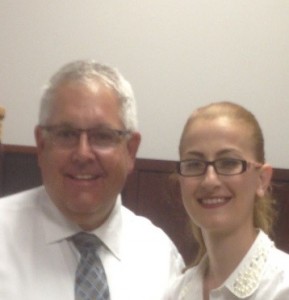 As non-traditional students, Bourassa and Treska brought a slightly different perspective to the internship than previous interns.  Both were remarkable in the way they balanced family responsibilities with heavy course loads, and in Treska's case outside employment, without compromising their grades or internship experience.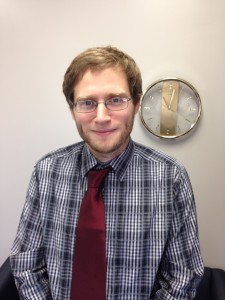 An accounting major, Treska graduated in May and will be moving with her husband and two young children to Indiana.  Bourassa is a double major in accounting and computer science.  He is slated to graduate Spring 2016.  His summer plans include a Study Abroad trip to Chili followed by an internship with John Deere in Iowa.
Interest in the Internal Audit Internship program continues to build.  Interviews for the summer and fall opportunities will begin in the next two weeks.
The IA Internship Program is intended to provide an introduction to audit for students who are contemplating a career in internal audit.  This is a volunteer internship that is particularly valuable to students who are seeking relevant professional experience as they develop their resume. The program is designed to enhance classroom learning by providing "hands on" field work and project management opportunities.  The internship qualifies for course credit as a general elective if the student so chooses.