The Georgia Cyber Center, home to the School of Computer and Cyber Sciences at Augusta University, recently received a unique addition in the form of a custom-painted piano. In cooperation with Jessye Norman School of the Arts, the piano is now on display as part of the school's Paint the Piano Project.
The piano was painted by local artist Staci Swider and is located in the Shaffer-MacCartney Building of the Georgia Cyber Center. It is meant to bring awareness to the importance of the arts in the Augusta area.
Rosalyn Floyd, PhD, professor of piano in the Department of Music at Pamplin College of Arts, Humanities, and Social Sciences, performed at the unveiling.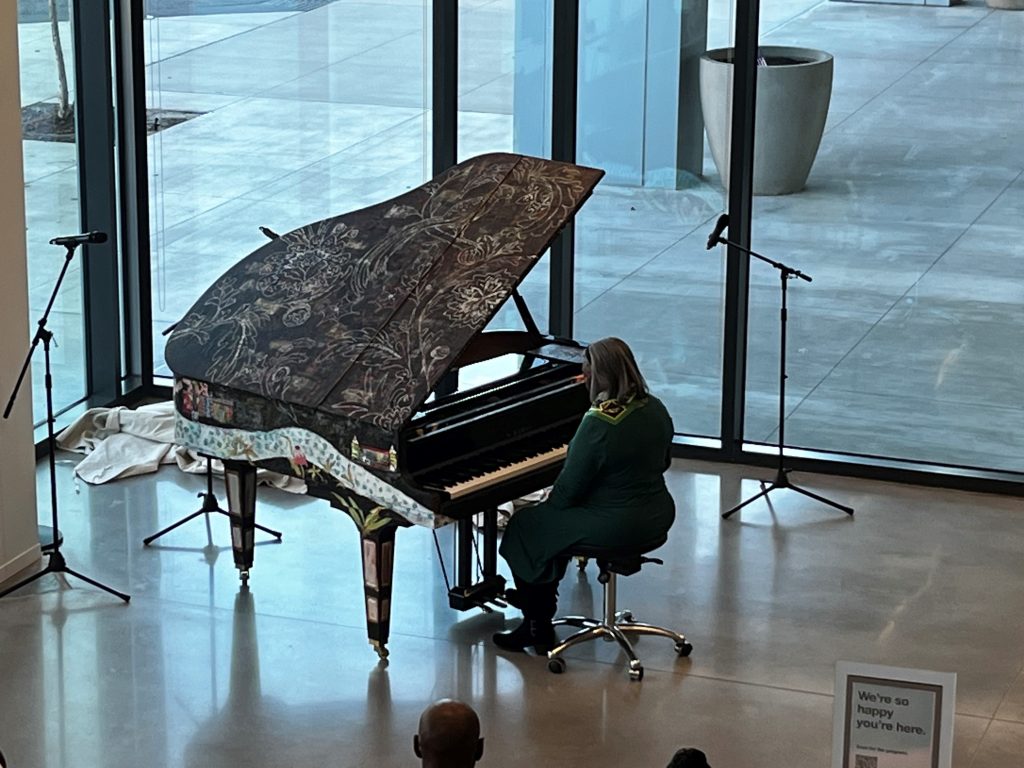 The JNSA Paint the Piano Project features nine pianos on display around the region. They are all in working condition, so people can enjoy the piano's artistic value as well as play the instrument.
"It's an honor to be able to partner with the Jessye Norman School of the Arts, Turner's Keyboards and local artist Staci Swider in the Paint the Piano Project. What a fantastic display of community collaboration that brings together art and music. We are thrilled people will be able to enjoy the art and play the piano in the Shaffer-MacCartney lobby," said Todd Gay, director, outreach and engagement at the Georgia Cyber Center.