The JagStore is making it easier for Augusta University faculty to submit textbook and course material information for the spring 2020 semester. In partnership with Affordable Learning Georgia, the JagStore has acquired Verba Collect, a sophisticated online tool for selecting and submitting textbook information to the JagStore.
"We are very excited to provide our faculty with this new tool! It is easy to use and has some great new features like an affordability scale for each title," said Michelle Neely, director of retail operations for the JagStore.
Each semester, faculty will receive an email from the JagStore with a personalized link that takes them directly to their assigned courses for the upcoming semester in Verba Collect. No password is necessary. Verba Collect displays books previously used for each course, making it simple to reorder. The book search function in Verba Collect operates on a sophisticated algorithm that factors in title popularity to help instructors and professors find the appropriate book quickly.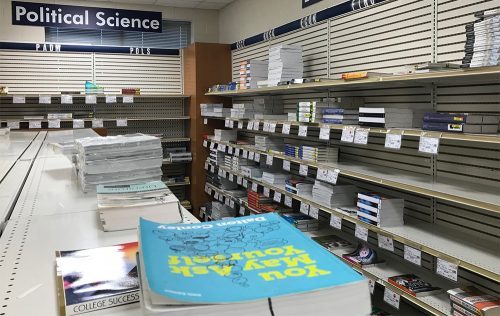 Finally, Verba Collect provides an affordability score for each book so cost can be factored into the adoption decision. Faculty will be notified if a more affordable textbook is available. Faculty can use affordability scores to help reduce book fees for students.
Augusta University faculty should begin receiving emails with a personalized link on Oct. 3, along with a request to submit spring 2020 textbook information. Spring adoption information should be submitted by Oct. 18.
Visit the Verba Collect platform for more information.
If you have any questions about the new software or would like to schedule training time, please contact Michelle Neely at 706-737-1611.