The JagStop in the lobby of AU Medical Center (Entrances B & C) is now serving hot and cold Starbucks brand coffees.
"We have a full line of Starbucks products," said Andy Norrell, Retail and Catering manager in Food and Nutrition Services. "Cappuccino, espressos, lattes, mochas, tea, and hot or iced coffees … You name it, we can probably make it for you."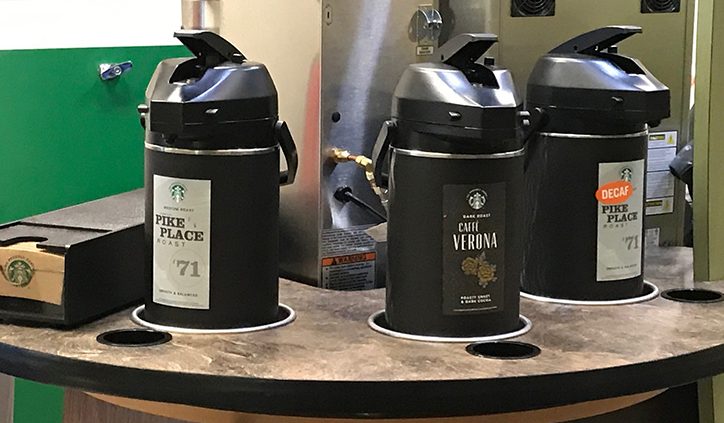 Norrell said the iced coffees have become really popular as the temperatures have gotten hotter.
On top of the popular Starbucks lineup, the JagStop has also extended its hours of operation. Instead of closing at 2:30 p.m., the JagStop is now open from 7 a.m. to 7 p.m. Monday through Friday.
The JagStop also sells a variety of bottled beverages and Simply-To-Go packaged sandwiches and salads, as well as parfaits, fruits, pastries, chips and other snacks. The JagStop has also been moved across the lobby to where the information desk used to be. This has provided the JagStop with a bright new look in a more convenient and noticeable location.
For more information about the JagStop or other Food and Nutrition Services questions, please email Lavone Cook, director.
You can also find dining information here.