Where is your spot in the JagNation?
I'm a construction project manager for Planning, Design, and Construction (which is part of Facilities). My office is on the Health Sciences Campus, but I frequently travel to the Summerville and Riverfront campuses to manage projects there as well. My role affords me the opportunity to interact with many departments at AU, and I learn something new every day.
How long have you been a part of JagNation?
Since November 2018; but I've lived in Augusta all my life. My husband graduated from Augusta State University and both of my parents graduated from Augusta College.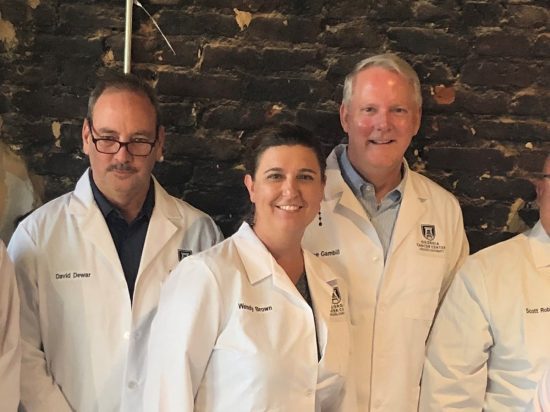 Most interesting thing about your job?
The College of Science and Mathematics! My main focus right now is managing the construction of the new College of Science and Mathematics building on the Health Sciences Campus. There is so much more to this project than constructing a building. On any given day, I could go from discussing which type of glass should be installed, to identifying utility lines in a trench on the construction site, to reviewing invoices and submitting them for payment. I look forward to the day when I will walk past the completed building with pride, knowing I had a small part in helping AU grow.
Favorite thing about JagNation?
I have always loved the beautiful landscapes and vibrant flowers that make the AU campuses feel like home.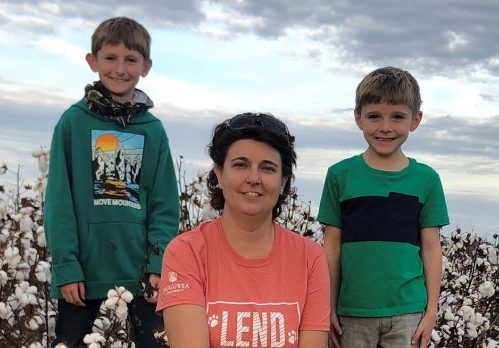 Family:
Husband Ryan and two sons, Henry, 11, and Harrison, 7.
Hobbies:
Traveling; volunteering with Junior League of Augusta.
Something the JagNation does not know about you:
I graduated magna cum laude ("with great honor") from Georgia Tech, with a Bachelor of Science  in industrial engineering.
How has COVID-19 changed/affected your job?
I work from home most days, which has its own set of challenges, but I'm embracing the advantages of technology while keeping my family safe.