In this series, Jagwire will be featuring people from around Augusta University and AU Health who keep JagNation running. Email the media relations team to share your story. This week we speak with Janna Moore of the James M. Hull College of Business.
Where is your spot in the JagNation?
I am the academic affairs coordinator for the James M. Hull College of Business.
How long have you been a part of JagNation?
Three years.
Most interesting thing about your job?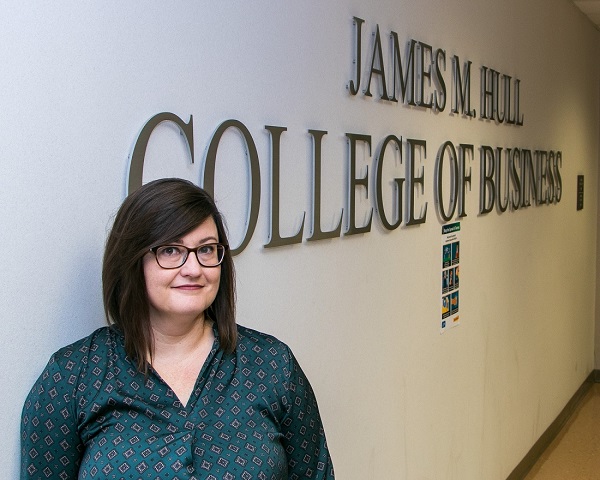 I am honored to work with innovative experts in various business fields, collaborating to improve education quality for our students. Some have worked for years in health care management, some are small business owners, and some are still practicing law or working as accountants. Others are veteran researchers in their fields, with their most recent findings leaking into our conversations. I learn something new in every conversation!
Favorite thing about JagNation?
Besides working with our fabulous faculty and staff, I was pleasantly surprised at how inclusive and diverse this university is and how leadership continues to find new ways to  make it even more so. I recently listened to an "In the Wild" podcast titled "Standing up for Anti-Racism," featuring the Office of Diversity and Inclusion, which focused on the current status and future plans for the department. Dr. Tiffany Townsend has not been with us long, but is already working on a strategic plan for her office. Dr. Lindsey West also shared some examples of how students can become allies to those facing racist words or actions. I am excited to see the progress AU will make in the next five years.
Family:
I have been married to my husband Kent, a middle-grades teacher, for 24 years and have two fabulous children, Bess, 17, and Isaiah, 11. Both my children were adopted at birth. We are from the Savannah, Georgia, area originally, and we both graduated with bachelor of education degrees from Georgia Southern University. I recently completed my MBA at Augusta University, and my daughter Bess began her first semester at Augusta University in fall 2020 as a dual-enrolled student.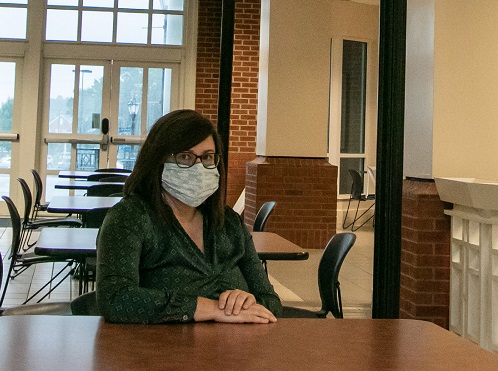 Hobbies:
Thrift-shopping; mystery film and TV; furniture restoration; cooking and eating; outdoor leisure activities; organization projects; board games with my family; puzzles; singing and playing acoustic guitar; and trying new things.
Something the JagNation does not know about you?
I taught high-school math and served as the education director for Mathnasium in Savannah before landing in higher education.
How has COVID-19 changed/affected your job?
I have been working remotely for about three months. Personally, the change hasn't been as difficult for me as others. I am somewhat tech-savvy and use BOX, Microsoft Teams and Microsoft Office religiously. Therefore, most tasks I did in the office can easily be done from home. Conducting meetings virtually was not really difficult either, though larger meetings require guidelines and instruction throughout to keep participants engaged. Meetings must be conducted differently and, in my opinion, are not often as effective as in-person. For the most part, the most difficult part of working remotely is not seeing my co-workers and students. I miss my peeps!