In this new series, Jagwire will be featuring people from around Augusta University and AU Health who keep JagNation running. Email the media relations team to share your story. This week we talk with Arthur Takahashi from the Center for Instructional Innovation.
Where is your spot in the JagNation?
I am an instructional designer with the Center for Instructional Innovation and adjunct faculty in the Department of Communication.
How long in JagNation?
I've been in JagNation for five years (beginning with the Division of Communications and Marketing).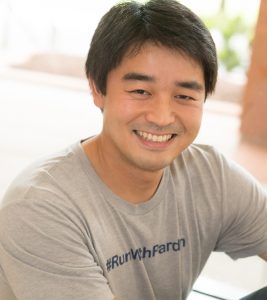 Most interesting thing about your job?
Both my parents were first-generation college students. Through education, they built a better life for themselves, for my sister and for me. Knowing that my work can impact the educational experience of our students, including first-generation students, and change their lives forever, is the most interesting thing about my job.
Favorite thing about JagNation?
I'm always amazed by the diversity and depth of knowledge that we have in JagNation. It doesn't matter what the topic is, we can always find a Jaguar who is an expert in that. All this knowledge that AU generates to better our community, state, nation and the world is my favorite thing about JagNation.
Family:
My wife and best friend Tiffany, who is also a Jaguar, and my daughter Sophia.
Hobbies:
Traveling with my family, playing tennis, watching movies and TV shows when time allows, and reading.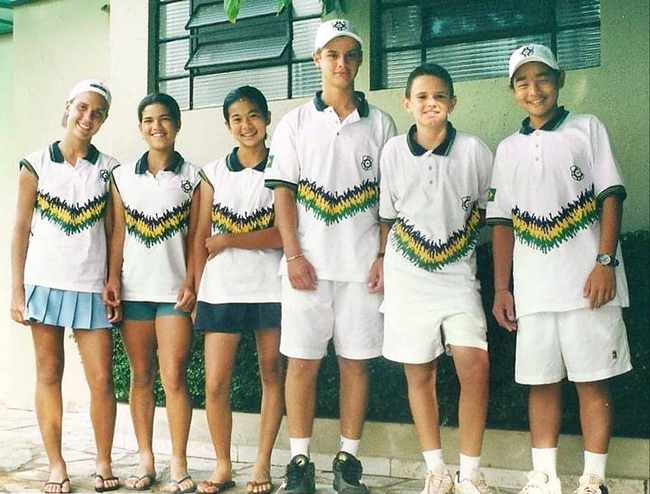 Something the JagNation does not know about you:
I represented my native country of Brazil many times in international junior tennis competitions. I was ranked No. 1 in Brazil for boys under 12 and under 14 and No. 8 in South America for boys under 14. In the annual South American tennis championship — a team event where South American countries send their top three players to compete — two of my colleagues and I brought the silver medal to Brazil for boys under 12. Two years later in the same competition, we brought the bronze medal to Brazil for boys under 14. That same year, we qualified and placed 12th in the World Junior Tennis Final, a team event in the Czech Republic that brings together the best junior players in the world.
In juniors, I faced opponents like 2009 U.S. Open Champion Juan Martin Del Potro from Argentina, who also won a silver medal in the 2016 Rio de Janeiro Olympic Games, Roberto Bautista Agut from Spain, Santiago Giraldo from Colombia, and Thomaz Bellucci from Brazil.
How has COVID-19 changed/affected your job?
When the COVID-19 pandemic forced us to move all classes to the online environment earlier this year, the Center for Instructional Innovation began working relentlessly to build resources and training for faculty. Although the context in which we performed our jobs was unprecedented, our goal and commitment remained the same: helping faculty thrive in learning spaces and positively impacting our students.