The JagCard Office is pleased to announce Augusta University's one-stop shop, Jag1Stop, and new QLess technology and improvements to how JagCard badges are provided. Combining these services into one location and using new technologies should help save one of our most valuable resources — time!
Introducing the one-stop shop
JagCard, parking, key control and professional photo services all in one location — AU's new Jag1Stop, located on the first floor of Annex I, 1499 Walton Way (formerly home to Human Resources). This location is easily accessible via JagExpress Shuttle Service and has many dedicated customer parking spots. Once you enter the front doors, you'll find a unified service desk and large lobby area.
As of Tuesday, May 4, 2021, professional headshots will now be a part of Jag1Stop. Learn more about the move here.
JagCard mail delivery
New students and residents can now submit their photo electronically and receive their JagCard IDs in the mail, before they even arrive on campus. Students will be provided photo submission guidelines. The JagCard staff then reviews and approves submitted photos and badges are printed and mailed in a new automated process.
The JagCard staff is working collaboratively with class coordinators to facilitate this new process. Providing new students their JagCards before they arrive on campus saves students time, particularly while moving into student housing and starting their first semester. Students simply download the GET app (Android or iOS) or use the link provided in their photo upload instructions and upload their photos. More information can be found here.
So, what's new? QLess!
To be respectful of your time and to offer a new level of convenience to students, faculty and staff, a new, easy-to-use system is being implemented for the one-stop shop. QLess allows you to get in line virtually without being physically present. It helps to eliminate lines, speed up service delivery and promote social distancing as it reduces the volume and wait times for customers in the lobby.
Simply download the QLess app to any smartphone or tablet and get in line from home, your vehicle, work or class. The app will provide a wait time and when to arrive in the lobby. It's that easy! The wait is over and you will never lose your place in line.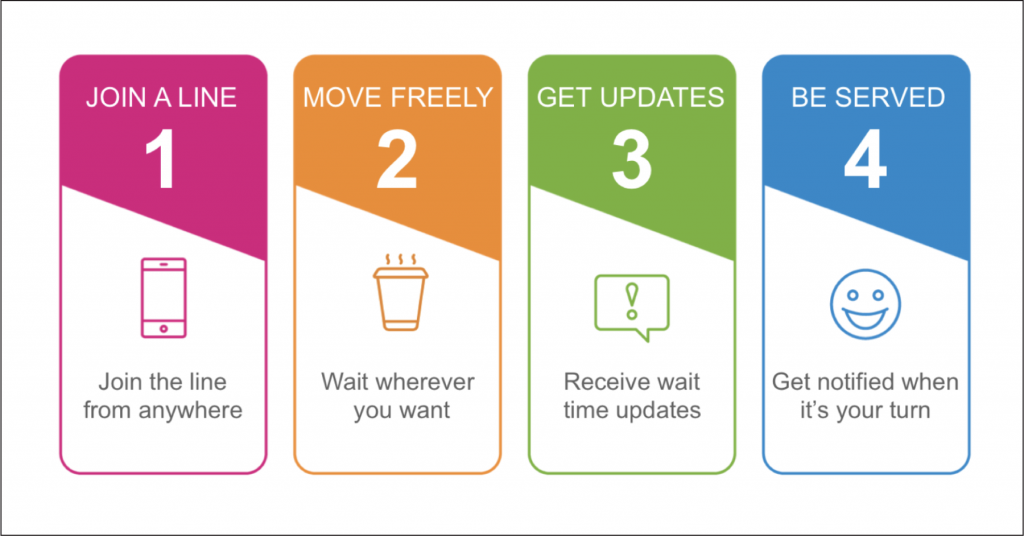 Using QLess is easy:
Download the app.
Choose Augusta University.
Join the line (select the service needed, for example Parking, JagCard, etc.) without being physically present.
Receive a wait time.
Get notified when it's your turn.
QLess will be available to request times for JagCard, parking and key services. QLess is said to reduce onsite wait times by 97%.
Watch a short video to learn more about how QLess works.
Just a reminder:
The JagCard is the official identification card for Augusta University and Augusta University Health. All students, faculty, and staff are required to carry their JagCard. If you are on the Health Science Campus you are required to wear your JagCard on your person.
Your JagCard is the property of Augusta University. The use of this card constitutes acceptance of the terms and conditions of Augusta University's policies and procedures governing its use. Please note that there is no fee for a replacement JagCard.
Augusta University JagCard Services:
Hours: 8 a.m.-5 p.m. Monday-Friday
Phone: 706-721-0323
Email: jagaccess@augusta.edu
Website: www.augusta.edu/jagcard
Augusta University Parking Services:
Hours: 7 a.m.-5 p.m. Monday-Friday
Phone: 706-721-PARK (7275)
Email: parkingoffice@augusta.edu
Website: www.augusta.edu/parking 
Augusta University Badging and Key Control:
Hours: 7 a.m. to 3:30 p.m. Monday-Friday
Phone: 706-721-6287
Email: badgingandkeycontrol@augusta.edu
Website: www.augusta.edu/police/divisions/badging.php