We are saddened to report the deaths of the following members of the GRU community: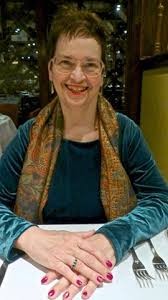 The Rev. Dr. Mary-Kathleen Gernant Blanchard died unexpectedly on March 19, at Trinity Hospital. A native of Kalamazoo, Michigan, Mary-Kathleen was the daughter of Leonard and Frances M. Adams Gernant. She graduated Magna Cum Laude from Western Michigan University in 1970 with a BA in French. Her graduate work in French included study at the University of Paris and Middlebury College in Vermont. She received her Ph.D. from the University of North Carolina at Chapel Hill in 1979. The same year, she married Paul Blanchard whose two children recall that she embraced them as if they were her own. Paul died in 1992 following emergency bypass surgery. Mary-Kathleen taught French Language and Literature from 1971 to 2006 at Augusta State University. She greatly loved her years of teaching and connecting with students and faculty. In 2006, she returned to Paris as a faculty member for a group of Georgia students enrolled in a summer program.
Even after her retirement, she remained in touch with numerous former students who remember her fondly for her teaching but even more for the difference she made in their lives – instilling in them her love of French literature and film and travel, responding to them when they were hurting or in need. They remember her rollicking sense of humor, as does everyone whose life she touched. And they are grateful for her allowing them to express themselves. Responding to her call to servant ministry, Mary-Kathleen entered discernment in the Diocese of Georgia and was ordained to the Sacred Order of Deacons at St. Paul's on August 19, 2004. As a deacon at St. Paul's, Blanchard helped those in need and was present with them during times of illness and grief. She enjoyed serving together with her shih tzu, Hope, a trained pet therapy dog. She made numerous trips to Our Little Roses in San Pedro Sula, Honduras, a residential home and model ministry for abandoned and abused girls. She served as a hospice volunteer and an Education for Ministry (EfM) mentor. She also worked with the church's Manna Truck and Outreach, and headed the Pastoral Care Team. A private committal service will take place at Westover Cemetery. A memorial service will be held at Saint Paul's Church on Thursday, March 26 at 4 p.m. A reception will follow in the River Room.
******************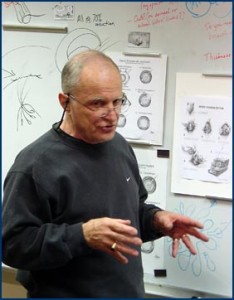 Assoc. Professor Emeritus David Joseph Mascaro died from cancer early on Thursday, March 19. As a young boy he received praise as an artist. As a young man he trained at The Art Students League, The National Academy of Fine Arts and The School of Visual Arts, and the New York Phoenix School of Design, all in New York City. Mascaro studied privately with Alton S. Tobey, noted historical painter, muralist, portrait artist and art instructor. He was drafted into the US Army during the Vietnam War. He trained as an MP, and was subsequently posted to security at Redstone Arsenal in Huntsville, AL. Mascaro enrolled in the Medical Illustration Graduate Program at the Medical College of Georgia in 1966. In 1969, he graduated with both his BS and MS in Medical Illustration. After graduation he worked at Syracuse University.
In 1971, David returned to MCG to join the faculty of Medical Illustration. His drawing and painting skills were exceptional, and he was an acknowledged master with color. As a teacher, mentor, and friend he had a positive and enduring influence on over 300 students. After 29 years, David retired at the end of June 2000. David received numerous awards for his artwork, and in 1999 he received the Br del Award for Excellence in Education from the Association of Medical Illustrators. He helped revise the illustrative work begun by the late Dr. Frank Netter for the CIBA Pharmaceutical Company. David was also a successful gallery artist and painting instructor. He was the owner of Mascaro Studio & Gallery.
The family of David Mascaro has provided this information about memorial arrangements:
You are cordially invited to a memorial celebration honoring the life of Assoc. Professor Emeritus David J. Mascaro at noon on Saturday, April 18 in the Ballroom of the Alumni Center on the Health Sciences Campus of Georgia Regents University located at 906 15th Street, Augusta, Georgia.
 A Legacy Book is being prepared for Gail, David's wife of 36 years.
For inclusion in the book, we encourage you to send your letters,
notes, cards, sketches or photos by Friday, April 3rd to:
Bill Andrews
Dept. of Medical Illustration, CJ-1101
1120 15th Street
Augusta, GA 30912-0300.
If so desired, memorial contributions may be made to either:
The David J. Mascaro Fund
MCG Foundation, Inc.
545 15th Street
Augusta, Georgia 30901
or
The CSRA Humane Society
425 Wood Street
Augusta, Georgia 30904