We are saddened to report the deaths of two members of the GRU community.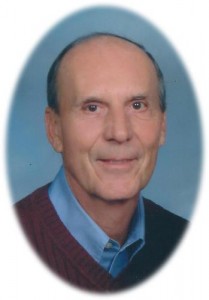 Dr. Fred Barnabei, who retired from Augusta State University in 2005 as the Vice President for Business and Student Services, passed away on December 29, 2014. Dr. Barnabei was a beloved son, husband, father, and grandfather.
He received his bachelor's degree from John Carroll University in Cleveland, Ohio. He attended the University of Tennessee receiving his master's and doctoral degrees in educational psychology. Fred served as lieutenant in the United States Navy stationed on the aircraft carrier USS Oriskany in the Gulf of Tonkin during the Vietnam War.
Upon receiving his doctorate, Barnabei became the Assistant Director of the Counseling Center at John Carroll University. He was licensed in the state of Ohio for private practice as a psychologist. He relocated to Gunnison, Colorado, accepting the position of Director of Counseling Services at Western State College. During his time at Western State, he became the Vice President for Student Services. Moving to Augusta, Georgia, he was named Vice President for Student Services at Augusta State University.
In honor and recognition of his life and service, Georgia Regents University Athletics has announced plans to rename their student-athlete of the year awards to the Fred Barnabei Female Student-Athlete of the Year and Male Student-Athlete of the Year awards.
Dr. Barnabei is survived by his wife of 46 years, Sharon; father Fred A. Barnabei; son Frederick M. Barnabei and wife Catherine; daughter Stacy Loverde and husband Michael; three granddaughters Sydney, Samantha, and Addison Loverde; brother Richard Barnabei and wife Patti and family.
He will be missed by not only his family, but also by the many faculty, staff, and students whose lives he touched at ASU.
***********************************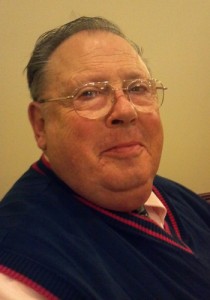 Dr. Eugene Binet, Warren Professor and Chairman of the Department of Radiology at the Medical College of Georgia, passed away December 22, 2014.
He received his primary and secondary education in St. Paul, Minnesota. He graduated magna cum laude from the University of St. Thomas with a bachelor's degree in pre-medicine and was a 1962 graduate of the University of Minnesota Medical School. After an internship at St. Mary's Hospital in Minneapolis, he served as a general medical officer in the United States Naval Reserve at Camp Lejeune, North Carolina. After serving at Camp Lejeune, Dr. Binet returned to Minnesota to pursue a residency in radiology and a fellowship in neuroradiology at the University of Minnesota Medical School.
Binet is survived by his wife, Audrey, and five children, six grandchildren, one great-grandchild, and his only sibling.