Like everything else in our "now normal" way of life, IGIVE, Augusta University's employee giving campaign, is undergoing a few changes as well.
There will still be opportunities for you to give back to the people and initiatives you care most about. You'll still have a chance to support the place that enriches our lives, and changes the lives of others.
The campaign began Oct. 20 and runs through Monday, Nov. 30. 
Here are few answers to common questions to help you be prepared to give this year.
What if an employee would like to help but just can't afford it? 
IGIVE focuses on participation. Any amount, even if a gift seems minimal, will make a difference. Employees can make a generous contribution in manageable amounts each pay period. Even a dollar each pay period ($24/per year) makes a difference.
Is each gift important? 
Yes! Every contribution added together becomes a powerful force to make an impact. We know that smaller gifts can and do add up: 74% of gifts given last year were $100 or less.
Where does my money go?
Anywhere you want it to! When you make a gift through IGIVE,  you get to choose from a wide range of designations that align with your department, personal interests or connections to Augusta University and AU Health. When you make a gift to the Greater University Fund or the AU Medical Center Fund, an unrestricted contribution, you let leadership decide how best to put your gift to use to help support the greatest needs of the university and health system.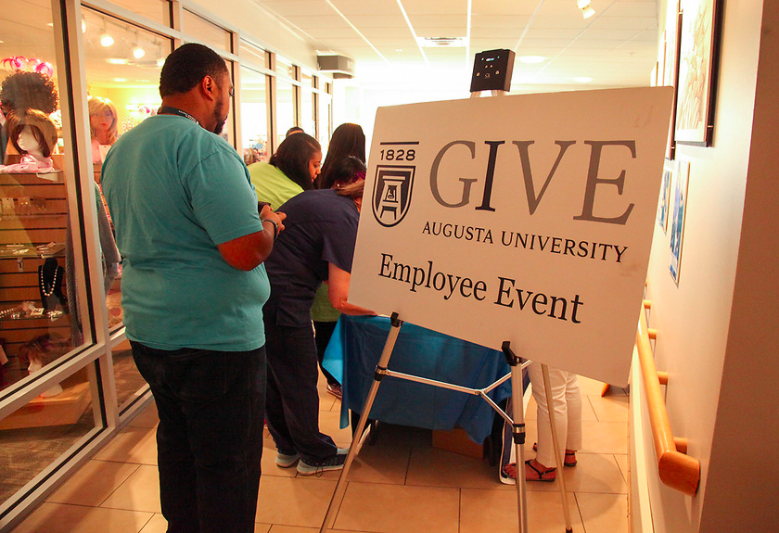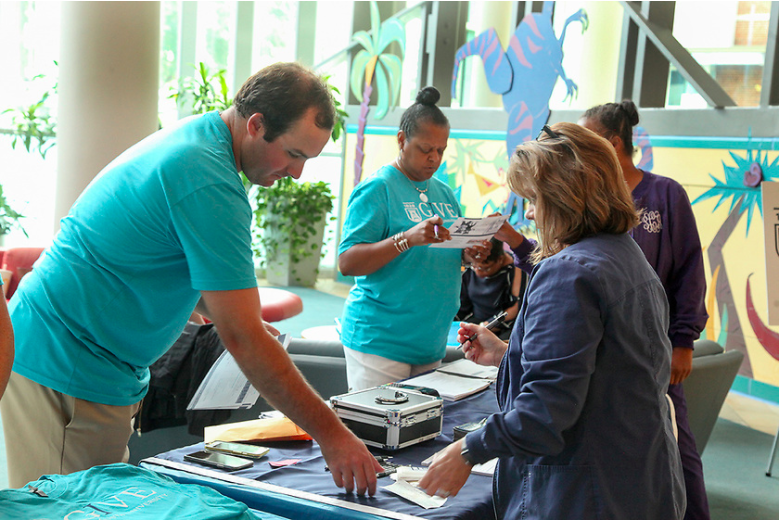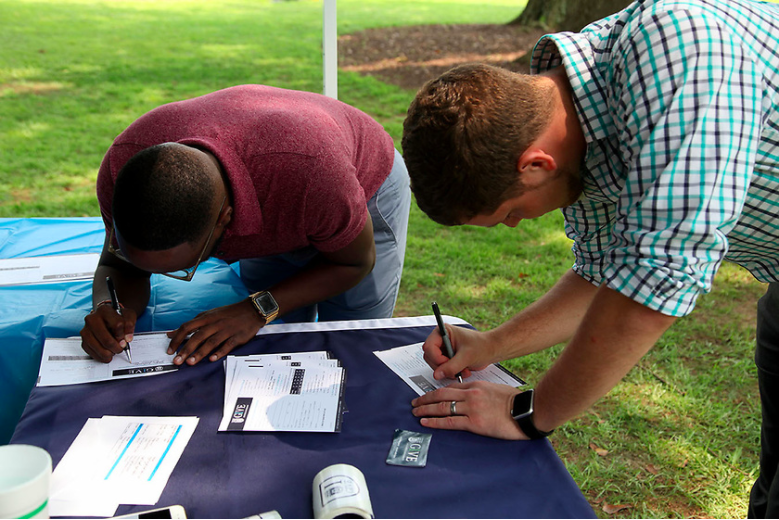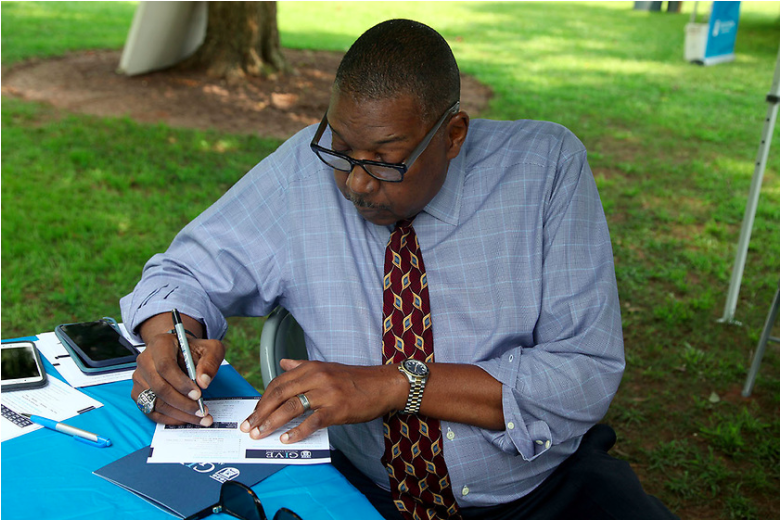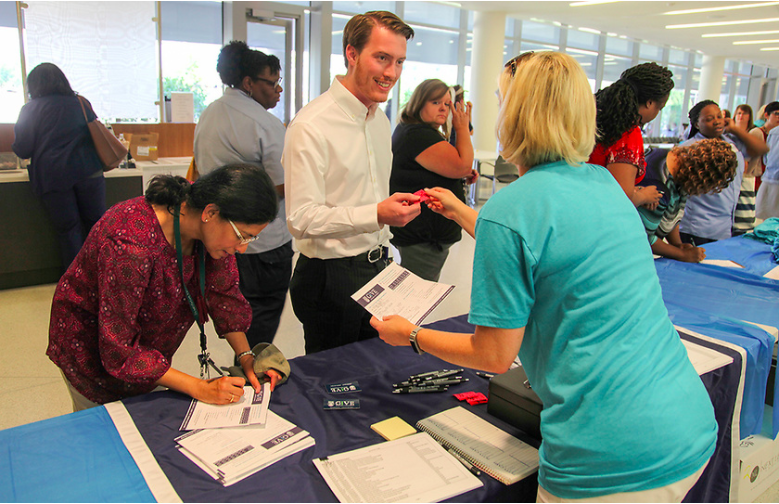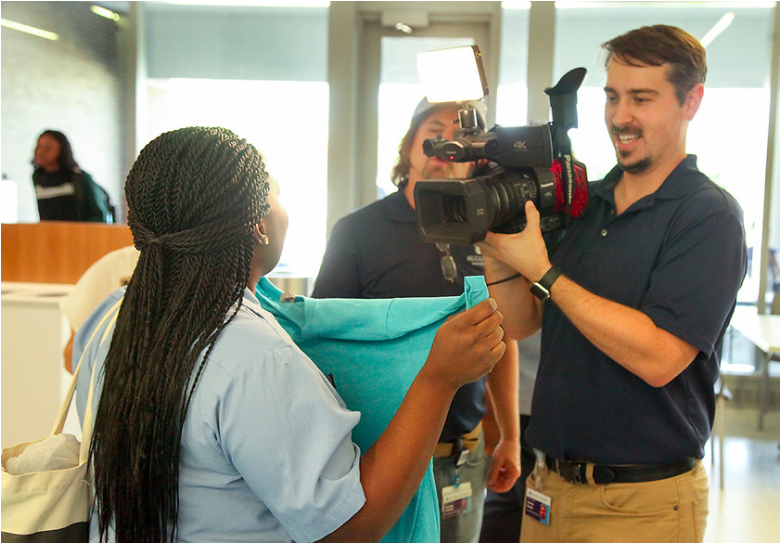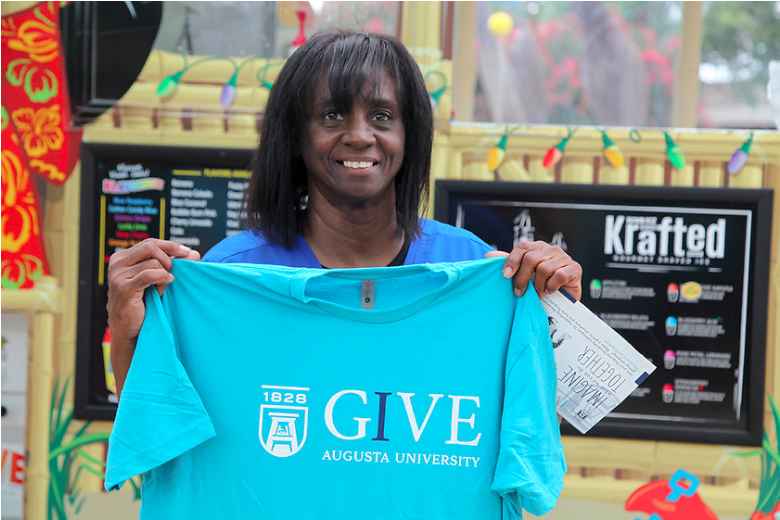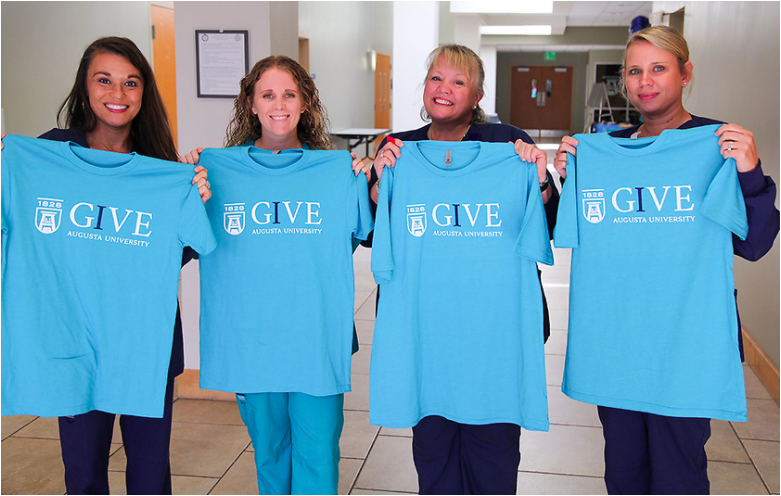 Will I still get a T-shirt this year? 
Yes! We will still have IGIVE T-shirts and will distribute them in November. Don't forget to include your T-shirt size on your pledge card, payroll deduction form or credit card form.
Will I still get a WifeSaver boxed lunch or Kona Ice this year? 
Unfortunately, due to social distancing guidelines, we will not be holding our regular employee kick-off celebrations and cannot distribute food like we have done in the past.
Will 100% departments be recognized this year? 
Yes! All departments that have 100% participation will receive a plaque and a gift card for Fat Man's Café.
Are contributions to 
IGIVE

 tax deductible? 

Most gifts are tax deductible. Please consult your tax preparer to be certain.