Dr. Charles Howell performed an estimated 16,000 pediatric surgeries and procedures during his 40-year career at the Medical College of Georgia and Augusta University Health. That means he operated on around 400 babies and children each year.
"First and foremost, you have to have a passion for kids and their care," said Howell, who retired in July from MCG and from his post as surgeon-in-chief of Children's Hospital of Georgia. "Then you have to demonstrate to yourself and to others that's what you really want to do."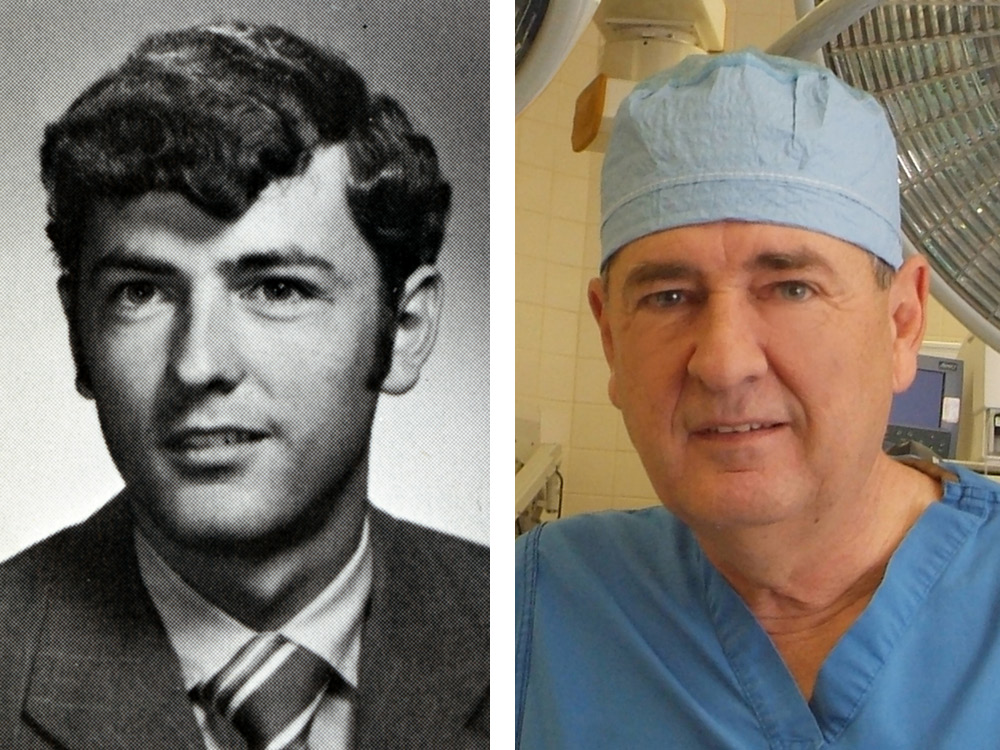 Pouring so much time and effort into others' children meant he couldn't always be there for his own sons, Charles Howell III and Ben.
"They knew when I got up in the middle of the night, or missed a soccer match or golf or something else, that I was taking care of a kid who needed me," he said.
And there were many times the boys made the rounds with him on the weekends.
"They were always supportive," Howell said. "But my wife has been the most supportive."
The pictures in his office offer a glimpse of his family, but also the many children and families touched by his care.
"I've got drawers full of them and a bunch more up here," he said, pointing to a shelf lined with frames.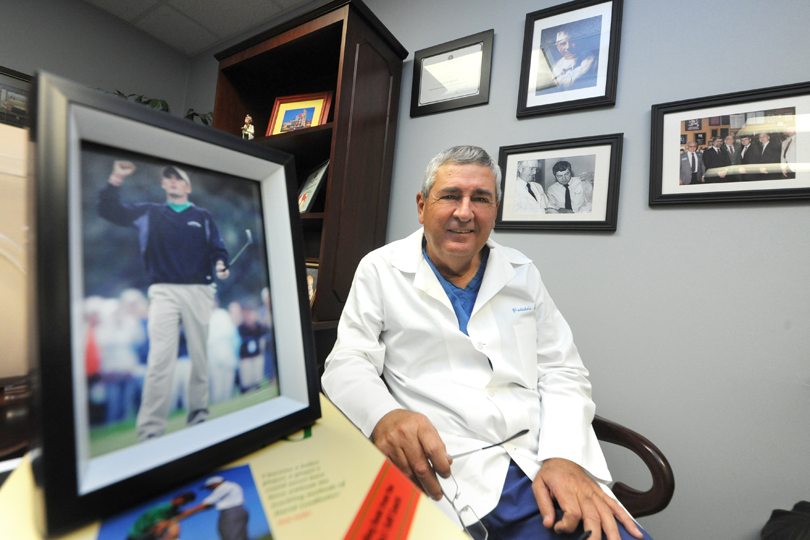 Patient stories
"One of the first infants that I operated on was a baby that had esophageal atresia and tracheoesophageal fistula," Howell recalled. "It was a very complex problem."
The first condition occurs when the upper part of the esophagus doesn't connect with the lower part (or the stomach), and the other is an abnormal attachment of the esophagus and windpipe.
It was a situation that would put pressure on any surgeon, and operating on children was still new for Howell. He was fresh out of school and had just returned to Augusta after completing a two-year surgery fellowship at Children's Hospital of Philadelphia.
Now add to that a personal connection.
"The baby's mom was a friend of my wife," he said. "And they were both nurses," meaning they knew the dangers that could happen in the operating room.
Fortunately, the surgery was successful, and the "baby girl" is now in her 30s with children of her own.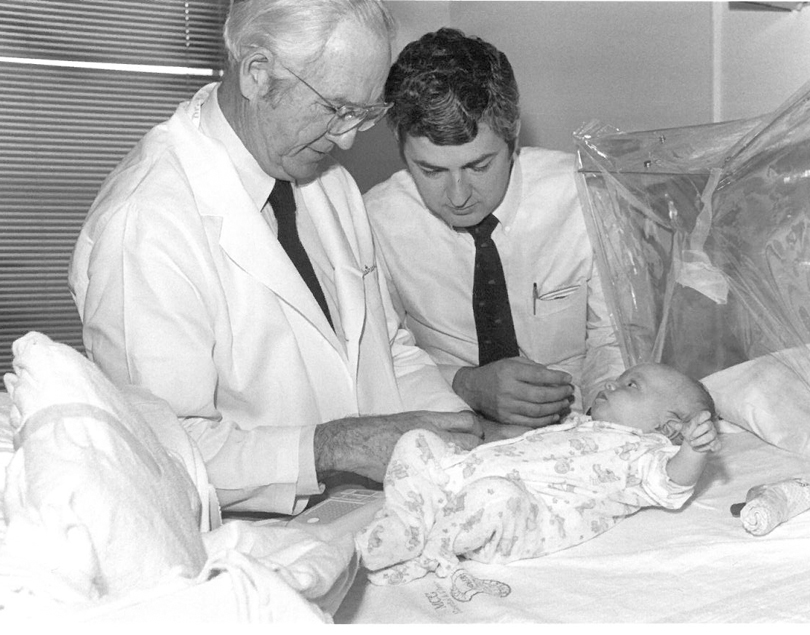 He moves on to the more recent story of Reese Smith, a boy who has been featured in photos with Howell to help raise money for Children's Hospital of Georgia over the past several years.
"He wasn't supposed to live," said Howell.
Reese was born with his intestine outside of his body, little to no kidney function, and a host of other complications.
"It's difficult to take care of a kid with multiple problems like this," said Howell. But it was this kind of challenge that attracted him to pediatric surgery in the first place.
"I'd already told his mother, Alicia, several times that there was nothing we could do, but I said we'd try. I was telling her what I thought, not what I knew," he said.
That meant there was a glimmer of hope.
Howell and a team of pediatric specialists, including a nephrologist, neonatologist and a urologist, worked together to stabilize baby Reese. In addition, they attempted progressive dialysis techniques to compensate for his chronic kidney failure. To their surprise, Reese kept making progress.
He has undergone years of intense procedures, multiple surgeries, and a kidney transplant at age 3. Miraculously, Reese will celebrate his 9th birthday in December.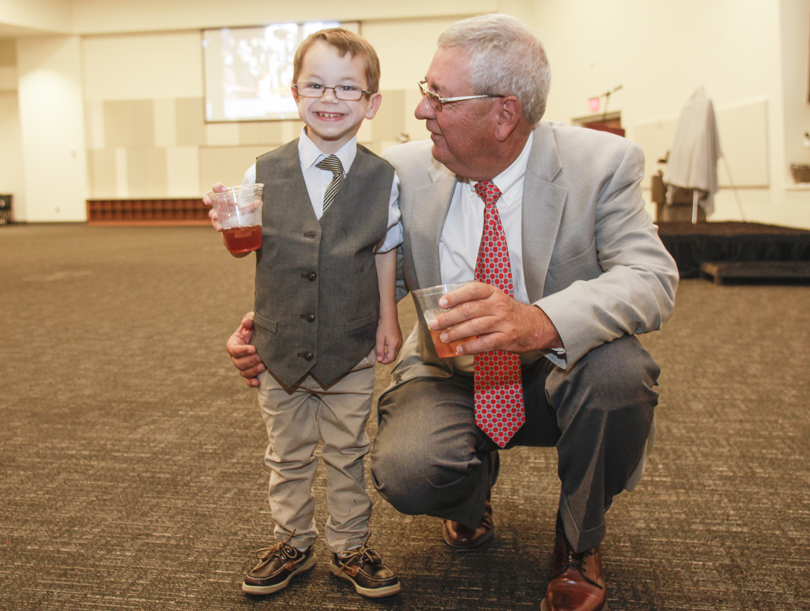 "It's so good to see him running around now when he comes for a visit," Howell said. "Kids don't talk very much when they're sick, but when they get well, they liven up. I really enjoy that part."
Then there are children who came along after suffering trauma. He talks about a girl with a severe lap belt injury following a car accident that detached her liver from the vena cava. Howell described how he and other surgeons literally had to put her back together.
"It was a perfect storm," said Pediatric Surgeon Dr. Robyn Hatley, who worked with Howell to save this patient. "She almost died. Today, she runs in the Heart and Sole fundraiser at Children's Hospital every year."
First-rate facility
"It's rewarding to know that the Children's Hospital of Georgia has played a significant part in so many lives. There are lots of other hospitals and small-town ERs that don't have the equipment or the technical background to take care of sick or injured kids, but we do," said Howell.
"Every physician at the Children's Hospital is dedicated to taking care of kids. We have a dedicated pediatric emergency department with 24/7 coverage, dedicated radiology, dedicated operating rooms, with dedicated anesthesiologists, dedicated procedure rooms, dedicated floors, and a helipad for landing on top of the hospital. I mean, what else could you want?"
The 227,000-square-foot, 154-bed not-for-profit hospital was designed by kids, for kids. It's a concept called Patient- and Family-Centered Care. Children and parents were brought to the design table to share ideas of what they wanted in a Children's Hospital. And advocates like Howell were instrumental in moving the project from dream to reality.
Before the Children's Hospital opened, children stayed on the eighth floor of AU Medical Center (then MCG Hospital). There were just 12 beds for surgery patients and about 20 for children with other needs. (That's 32 beds if you're counting. There are more beds than that in just the Children's NICU today!)
"We had to share space for inpatient beds and share use of the operating rooms. Also, we had just one pediatric anesthesiologist, and she only worked in the daytime. She was great, but she was just one person," he recalled. "Back then, we were just practicing pediatric surgery in an adult hospital."
So when the architects planned to include just four pediatric operating rooms in the Children's Hospital, Howell and his colleagues lobbied for eight. They were already seeing tremendous growth in pediatric surgery and subspecialty care. That decision proved prudent, as seven of the eight OR suites are utilized on a regular basis today.
"We have babies referred to us from maternal-fetal medicine with in utero anomalies that were delivered here," said Howell. "Then the infant is transferred to the NICU and followed by surgeons in the Children's Hospital. We have daily referrals from local and statewide pediatricians who are seen in our pediatric clinics and then scheduled for surgery evaluation. We see many children referred to our pediatric subspecialty clinic who are also subsequently seen by us for possible surgery. Unfortunately, we also see a lot of kids who are injured — traumas — who are brought in by ambulance or helicopter. We have a helipad on top of Children's Hospital."
Howell and other pediatric subspecialists also travel to other sites across the state, including Albany and Athens, to evaluate sick babies and children.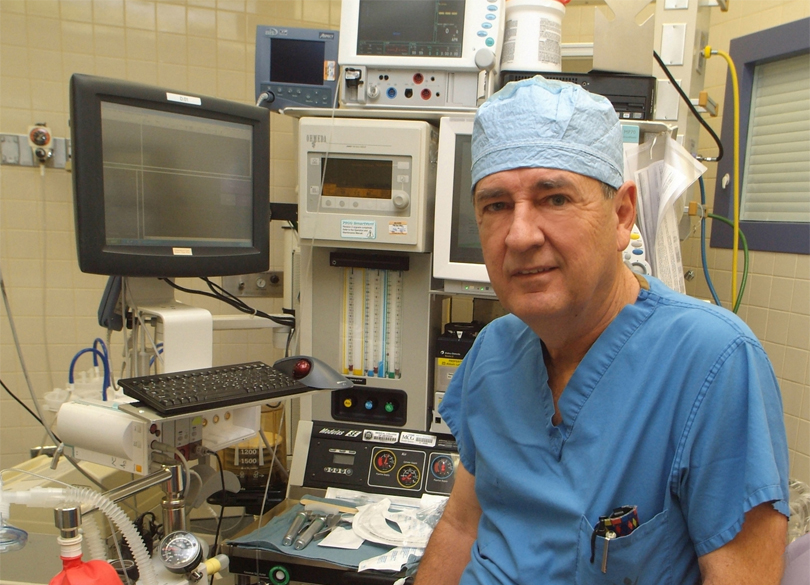 Highly specialized care
While the five-story Children's Hospital opened in 1998, Howell said the first surgery wasn't performed until Jan. 26, 1999.
"We had to make sure everything was perfect before we put a child to sleep," he said.
This was something they didn't take lightly.
"We have everything we need at the Children's Hospital for pediatric surgery – pediatric anesthesiologists, pediatric surgical specialists and subspecialists, pediatric general surgeons and pediatric surgeons for orthopedics, ENT, cardiology, plastics, neuro, and even dentistry … neonatal and pediatric intensivists, pediatric nurses, pediatric hospitalists, and so forth. We have everything."
When a child goes into an adult operating room or an adult hospital for care, it's not the same, Howell pointed out.
"If your child is sick and has to have surgery, it should happen in a children's hospital," Howell said. "We don't get in our operating room and say, 'Oh, we don't have that size,' or, 'This baby's too small.' We don't have that kind of 'oops,' because 'oops' is a bad term when you're caring for a child. The Children's Hospital of Georgia — that's the best care for children."
Perhaps this is why the Children's Hospital has been ranked the nation's best in pediatric quality and safety at least three times in recent years. Children's has come out on top in Vizient rankings based on a comparison of pediatric care at more than 100 academic medical centers across the U.S.
"We have a great Children's Hospital," said Howell, "and when you do an excellent job, word travels."
The Children's Hospital of Georgia turns 20 this year – a milestone that wouldn't be possible without the contributions of visionaries like Charles Howell. He bent the ear of a politician to get the ball rolling in the mid-1990s.
"If you make a decision that something is worthwhile, then it's your job to make sure that everybody understands why you need it, that it's worth fighting for," he explained.
If there's one lesson he's learned from his patients, it's to never give up.
"That's not just about patient care, but on anything in life," Howell said. "If I had given up on the children's hospital, it may have never been."