The annual Fall Faculty Assembly took place Monday, Nov. 4, in the ballroom of the Jaguar Student Activities Center.
Chair of the Faculty Assembly Dr. Robert Scott gave welcome remarks and hosted the event. About 100 faculty members were in attendance.
Scott, who also serves as a faculty member in the College of Science and Mathematics, said he was pleased with the turnout.
"There are two a year and the fall assembly focuses on welcoming new faculty as well as recognizing those who have recently earned faculty awards," he said. "These once-a-semester faculty assemblies are enjoyable as well as worthwhile."
Dr. Zach Kelehear, vice provost for instruction and innovation, presented several faculty awards.
The Augusta University Online Teaching award went to Dr. Graeme Connolly from the College of Education. Connolly led the initiative to develop the first online graduate program for the Department of Kinesiology.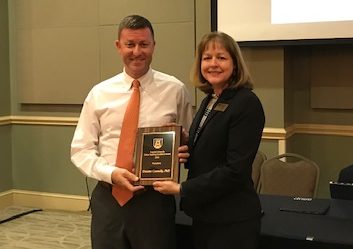 Dr. ChongWoo Park from the James M. Hull College of Business was given the Augusta University Scholarship of Teaching and Learning award.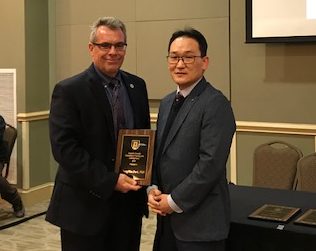 "ChongWoo is a model faculty member who publishes scholarly research, delivers high-quality teaching and serves the college, university as well as his profession," said Dr. Mark Thompson, associate dean for Hull.
The Augusta University Individual Teaching Excellence award was given to Dr. Angela Spencer from the College of Science and Mathematics.
"Dr. Spencer has a well-earned reputation for rigorous and challenging classes that provide high value to student learning and development," said Dr. Thomas Crute, chair of the Department of Chemistry and Physics.
The Dental Hygiene program was awarded the Augusta University Program Teaching Excellence award. The program was chosen for several factors, including service to the local community provided by faculty and staff.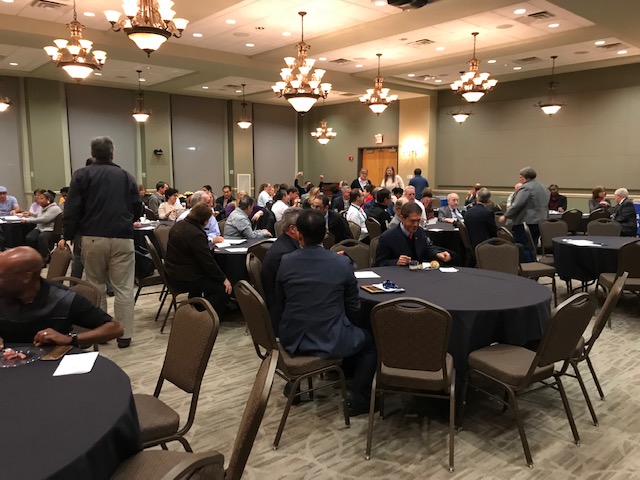 New faculty members were introduced to all in attendance. The Spring Faculty Assembly will be March 26, 2020, on the Health Sciences Campus.
"The Spring Faculty Assembly will honor faculty who are retiring and present additional faculty awards for this academic year," Scott said.
Learn more about previous faculty assemblies.