Wycliffe Gordon, the director of jazz studies at Augusta University, brings Jazz and American Music Celebration Week to life
When world-renowned trombonist and composer Wycliffe Gordon decided to celebrate jazz and American music at Augusta University, he didn't hold back.
"I have been wanting to bring more special guests here to Augusta University for a while now," said Gordon, the director of jazz studies at Augusta University. "I have quite a few friends from traveling over the years and I said, 'I want to go ahead and bring them here.' I thought it would be more spread out over the spring semester, but I said, 'You know what, I am just going to do a whole week dedicated to jazz and American music. Let's go for it.'"
During the fall season, Gordon and the Department of Music in Augusta University's Pamplin College of Arts, Humanities, and Social Sciences already established the Harris-Horizon Jazz Greats Series which has attracted jazz legends such as trumpeter Jimmy Owens and saxophonist Jimmy Heath.
But Gordon felt like he could do more to expose the university and the community to all forms of American music, including jazz.
"It's my goal to bring guest artists, guest speakers and lecturers as well as performers to Augusta University," Gordon said. "Of course, we want great performances here, but I also like to bring in performers who can do master classes, too. Performers who can talk with the students about anything from their careers to their specialty, whether it's a piano player, drummer or whatever."
As a result, Gordon has created the Jazz and American Music Celebration Week at Augusta University from April 15-19 that will feature several evening performances from award-winning artists such as improvisational pianist Tim Brumfield with vocalist Laurel Masse, contemporary jazz trumpeter Russell Gunn and singer and songwriter Dionne Farris.
Gordon will kick-off the week with something a little different — Americana Jazz. The group Kentucky Serenade, featuring Brumfield and Masse, effortlessly blends folk music traditions with the rhythms of jazz, he said.
"What better way to celebrate American music than with a group that combines Americana roots with jazz roots," Gordon said. "We don't normally do Monday night concerts, but we're going to do it this particular week because this will be a show you won't want to miss. Tim is an incredible improvisational pianist and Laurel Masse, founder of the impressive platinum recording ensemble The Manhattan Transfer, brings her expressive vocals to the stage."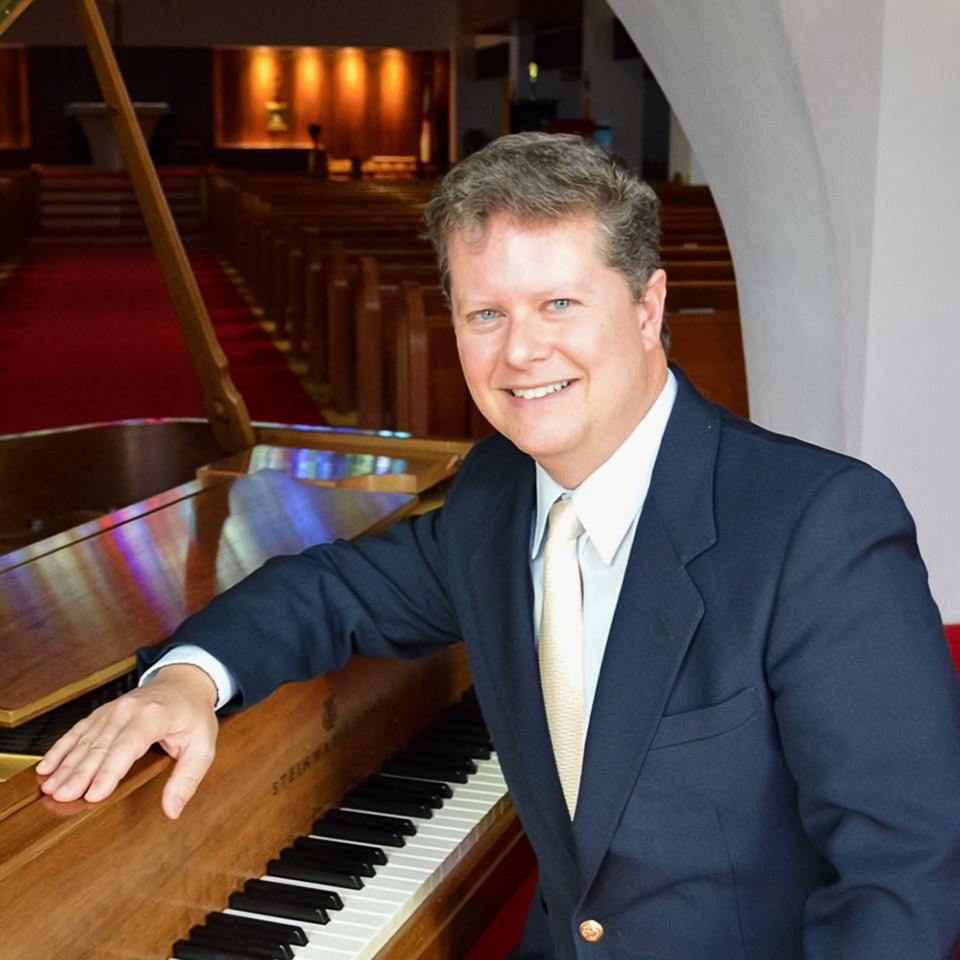 Augusta University is also fortunate to have Gunn and Farris performing the very next night on Tuesday, April 16, Gordon said.
"I have known Russell for a long time. We were in college around the same time, even though I'm a little older than he is," Gordon said. "But we went on tour with Wynton Marsalis back in the late 1990s. The tour was called, 'Blood on the Fields,' so that's where I really got to know him."
Gunn, whose first musical inspiration was hip-hop artist and rapper LL Cool J, can quickly transition from bebop and the blues to funk and avant-garde jazz, Gordon said.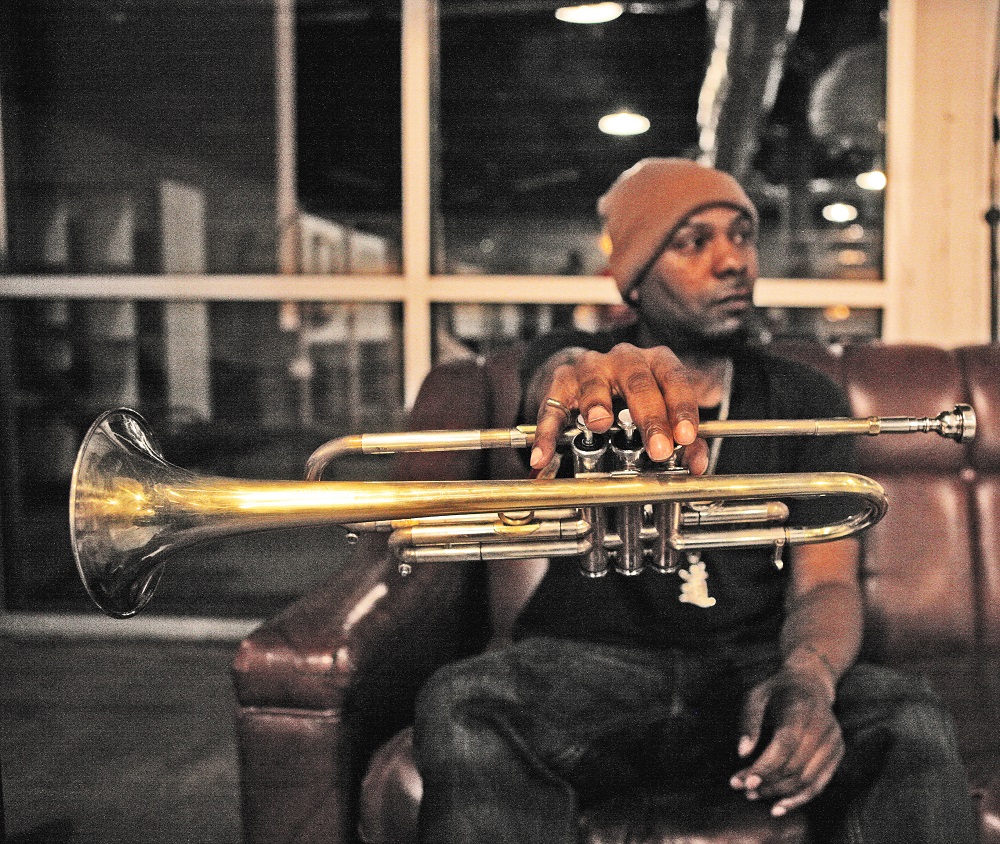 In addition, Gunn has released several albums such as the Grammy-nominated, "Ethnomusicology Vol. 1," "Love Requiem," "Russell Gun Plays Miles," and "Krunk Jazz" with a large ensemble called Bionic. In 2016, Gunn also performed with the Gray Mayfield Trio at Augusta's University's Straight A Jazz series.
"Russell can easily go between jazz, neo-soul and hip-hop," Gordon said. "I told him I didn't want him to do a strictly jazz show, but an element of improvisation will definitely be there. And, of course, he's bringing Dionne Farris, which she has an incredible voice."
Farris is a Grammy-nominated singer who exploded on the scene in the early 1990s after being featured on the hit single, "Tennessee" with the hip-hop group Arrested Development. Her 1994 debut album, "Wild Seed — Wild Flower" included her hit single, "I Know.'"
She has also recorded songs for several movie soundtracks including "Ghosts of Mississippi," "The Truth About Cats & Dogs, "First Wives Club," and "Love Jones."
More recently, Farris collaborated with Gunn in the 2013 album called, "Dionne Get Your Gunn."
"They do a great show together," Gordon said. "It's a powerful performance."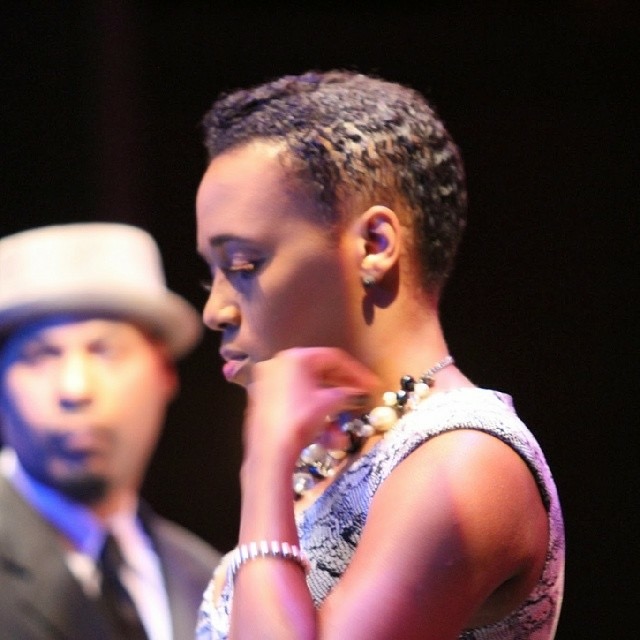 In addition to internationally renowned artists, Gordon wanted to include some talented, local musicians as well such as Paisley Gordon and the Electrik Krazy Orchestra and GG and the Tones.
"The plan is we'll do Monday and Thursday night jazz shows and Tuesday and Friday will be more neo-soul or kind of soul rock," Gordon said. "On Monday night, Tim and group is coming here from Florida and Laurel from New York; on Tuesday, Russell is coming from Atlanta; on Thursday night we are going to have a show called 'Big Band Dance Classics' and we'll play music from the swing era and popular big band tunes; and then we'll have Paisley Gordon's band, who's from Augusta, on Friday night."
For the big band show, Gordon will be performing with the Augusta University Jazz Ensemble and the Conservatory Jazz Ensemble.
"We are also going to employ some dancers who will be dancing during the show while we're playing popular big band tunes," Gordon said. "Then, on Friday, we'll have GG and the Tones and Paisley Gordon's band, which will be a lot of fun. In Paisley's show, he combines R&B and rock together because he can also play the bass guitar. After I saw him play locally, I knew I wanted to do that show here at the school."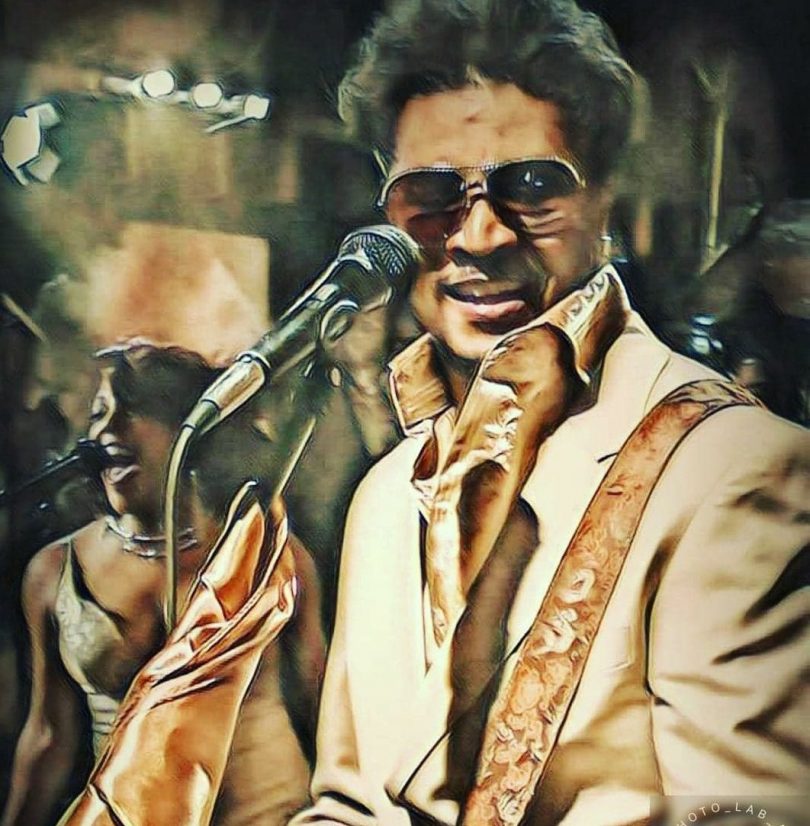 While April is officially Jazz Appreciation Month, Gordon said he didn't want to limit the week to just jazz.
"Here in the music department, we have been talking about creating a Center for American Music," Gordon said. "Right now, at Augusta University, we study music. But it's more of the Eurocentric standard of music, which has been the model for many years. That was the case even when I was in college, but then some of the colleges and universities years ago began implementing jazz study programs."
But Gordon said he'd like to expand on that idea at Augusta University.
"Jazz is one form of American music, but I travel all over the world and I've seen how universities in Europe and Asia and many other places, they are now studying American music," Gordon explained. "First, it was jazz, but now it's rock and roll and gospel and other forms of American music."
Slowly, some of the universities around this country such as Berklee College of Music in Boston, the Manhattan School of Music and the University of Miami are starting to realize the benefit of such programs.
"Those schools are getting on board to prepare their students so that when they graduate from college, they can go work in any field," Gordon said. "They will not just go try out for the orchestra or the opera. If you have a singer who is versatile, they can sing opera or they could also sing country or the New American Songbook."
Artists don't have to automatically turn to songs by composers such as George Gershwin or Richard Rodgers and Oscar Hammerstein II, Gordon said.
"The New American Songbook includes songs by Ray Charles, James Brown and Gladys Knight," he said. "There are so many artists from right here in Georgia that should be celebrated, so that was the impetus behind me doing this week of American music."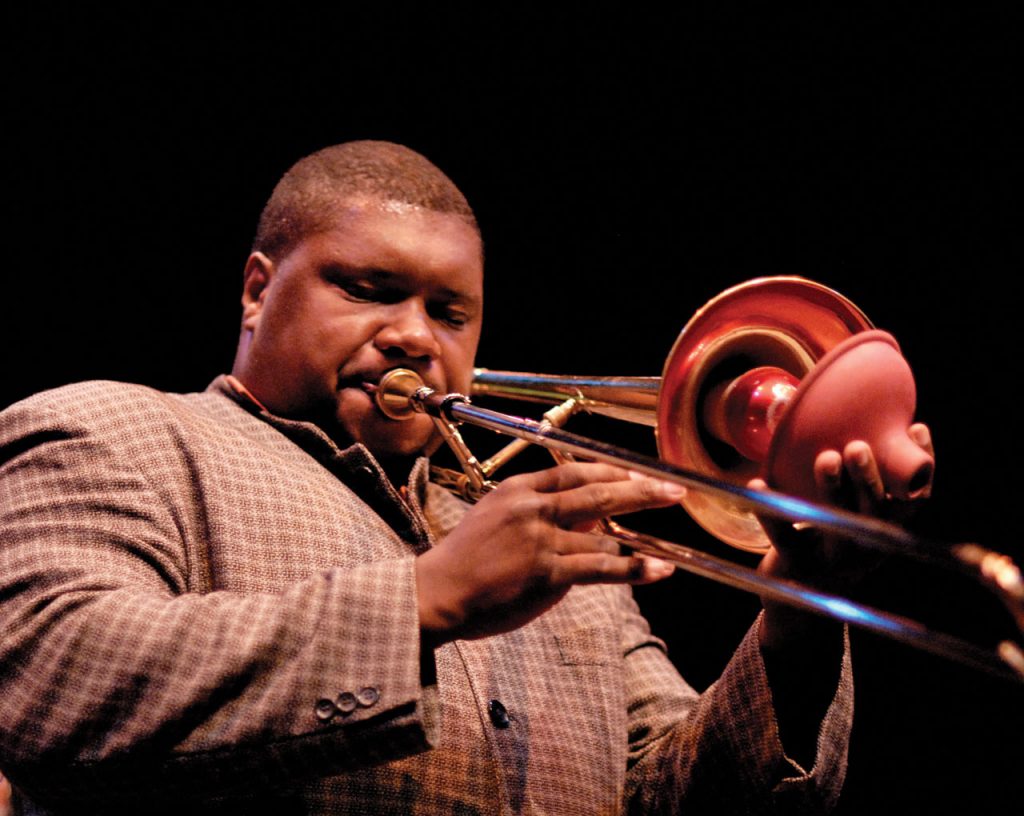 In fact, the Jazz and American Music Celebration Week was designed to showcase a variety of acts, so it would appeal to a wide range of audiences both locally and regionally, Gordon said.
"I think it's diverse enough that we can get several different kinds of audiences out for the shows," Gordon said. "My intent is to start something that has a season that we can do at least every year, possibly even semiannually because I do believe in this and I want to give it to the community."
Gordon also believes that providing such incredible shows at Augusta University will attract more students to the music department.
"I think we really need to start promoting what we are offering," Gordon said. "I was recently in West Hartford, Connecticut, at a pretty significant school called William H. Hall High School. When they have jazz shows and performances, everyone in the community comes out to see them. They have five shows in one week and they are all sold out."
As Gordon was visiting the school, he noticed banners on the wall from different universities that had accepted some of the students from Hall High School over the years.
"There were banners from universities near and far away," Gordon said. "There was even a Savannah State University banner on the wall and I was thinking, 'Augusta University should have one on the wall, too.'"
When Gordon was a student at Butler High School, he experienced a huge moment on then-Augusta College's campus that had a lasting impact on him.
"It was my junior year in high school and Augusta College's music department hosted the 10th district band festival. And it was the first year we saw superior ratings," Gordon said, smiling. "Our high school band became known as 'The Superior Sounds of Augusta.'"
Even today, Gordon can't help but associate that success with Augusta University.
"I remember that day because we were standing right here in front of Maxwell Theatre," he said. "We walked in and they put our scores up, and the band went crazy. It was such a glorious moment and it happened right here on campus."
Master classes, lectures and quality performances at Augusta University can attract students from, not only the Augusta area, but all over the nation, Gordon said.
"I think our numbers are growing, but not nearly as well as they could be," he said. "We need to really think about how we are going to attract students from Atlanta or Savannah and beyond. Students who might want to come to Augusta and see the cultural experience they would get here."
"I am ready to do it," Gordon added. "Let's strike while the iron is hot, and if it's not hot, let's heat it up."
Jazz and American Music Celebration Week at the Maxwell Theatre
Wycliffe Gordon will make a special guest appearance with groups each night of the celebration week.
Monday, April 15 at 8:00 p.m.
General Public: $15
AU & EGSC Faculty/Staff: $15
Children and Students: $5
AU & EGSC Students: Free with valid JagCard
Tuesday, April 16 at 7:30 p.m.
General Public: $15
AU/EGSC Faculty/Staff: $15
Children and Students: $5
AU & EGSC Students: Free with valid JagCard
Thursday, April 18 at 7:30 p.m.
General Public: $5
AU/EGSC Students, Faculty and Staff free with valid JagCard
Friday, April 19 at 7:30 p.m.
General Public: $15
AU/EGSC Faculty/Staff: $15
Military: $10
Children and Students: $5
AU & EGSC Students: Free with valid JagCard