Homecoming 2020 at Augusta University will soon be in full swing. Before the Jaguars take on Young Harris College at 1:30 p.m. Saturday, Feb. 22, in Christenberry Fieldhouse, the reigning Homecoming Duke Zatrick Pearce and Duchess Maggie Chang open up about what they've been up to since being crowned.
"Prior to running for homecoming, I was getting involved on and off-campus. I became a member of Zeta Tau Alpha, the National Honor Society of Leadership and Success and a teacher at Oak Brook Country Day School," said Chang, who is a student in the College of Nursing. "I was doing volunteer work through Zeta and through my church while staying on top of my school work."
Pearce, a junior in the James M. Hull College of Business, mentioned his favorite memory was getting to know Chang throughout the candidacy process.
"Before they crowned the king and queen, everyone met in the dance room. Maggie and I were cracking jokes and taking photos. During that time, we got to know each other and our friendship kicked off," he said.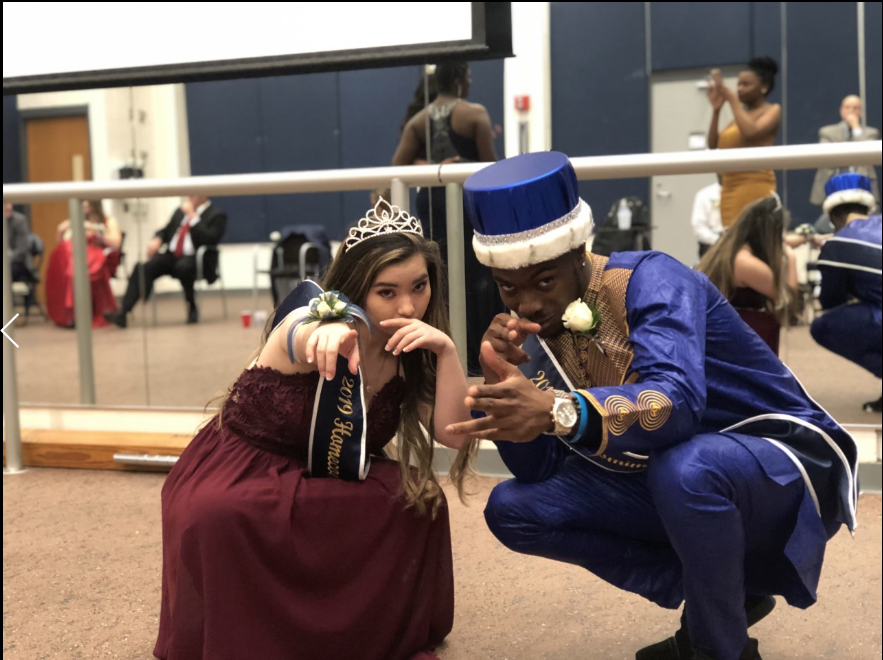 In addition to getting to know Pearce, Chang said her favorite memories included spending time with her sorority sisters.
"My favorite memory from Homecoming was getting to do all the events with my sisters in Zeta Tau Alpha. There were a lot of late nights practicing for the step show. I also got third place in AU Idol with one of my littles. It was so fun getting to do things with my best friends," Chang said.
She also mentioned how shocked she was when she found out she won.
"When they called my name as 2019-20 Homecoming duchess, I was in disbelief," she said. "I had gone into the Homecoming experience expecting nothing but a lot of fun. I never thought of myself as the type of person to even run for Homecoming. Honestly, I'm a pretty big goofball and I have always tried to stay true to myself. When my name was called, it solidified to me that being myself is OK."
Although life hasn't changed much for the pair, Pearce mentioned how he was able to promote happiness and self-worth throughout his reign.
"I will miss interacting with everyone at events and seeing their smiles," he said.
Chang added, "Passing down the crown feels very bittersweet. It's been so much fun representing AU and getting so many opportunities. However, I am so glad that another girl gets to feel the way that I feel. I think everybody deserves to feel like I did. I think that my favorite moment will be crowning the new duchess and getting to know all the upcoming candidates. It was such a humbling and exciting moment for me I can't wait to share that with another girl."
Catch Pearce, Chang and the 2020 Homecoming candidates throughout Homecoming week at various events.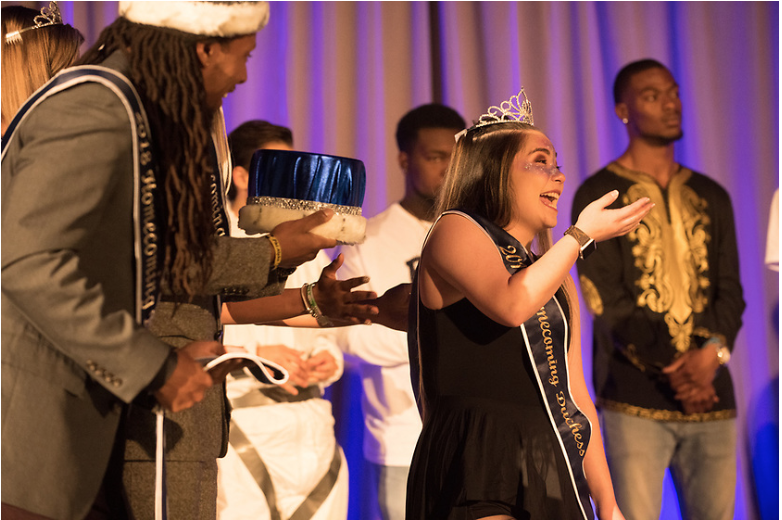 Apply for the 2020 Homecoming Court
Homecoming week will be Feb. 17-22. Applications to run for the 2020 Homecoming court are open until Friday, Jan. 17. Requirements to run for Homecoming court can be found online.
Candidates will be announced Monday, Jan. 20. Elections will take place online from Monday, Feb. 17 through Wednesday, Feb. 19. Check your university email for further information.
To learn more about Homecoming week events, visit The CREW's website.
Learn more about the Jaguar Production Crew.